613 Blonde Color Virgin Hair Straight Hair 3 Bundles Human Hair With 13x4 Lace frontal Free Shipping
Texture

Brazilian hair
Indian Hair
Peruvain Hair
Malaysian Hair
Color
Length

12 14 16 & Closure 10
14 16 18 +12
16 18 20 +14
18 20 22 +16
20 22 24 +18
22 24 26 +20
10 12 14 +10
8 8 8 +10
8 10 12 +8
10 10 10 +8
10 12 14 +8
12 12 12+8
12 14 16+8
10 10 10 +10
12 12 12+10
12 14 16 +12
14 14 14 +12
16 16 16+14
18 18 18+16
20 20 20 +18
20 22 24 +18
22 22 22 +20
22 24 26+20
22 24 26 +18
18 18 18+14
18 20 22 +14
24 24 24 +20
26 26 26+20
8 8 10 +8
10 10 12+8
12 12 14 +10
14 14 16 +12
16 16 18 +14
18 18 20+16
20 20 22 +18
22 22 24 +18
24 24 26 +20
8 10 10 +8
10 12 12 +8
12 14 14 +10
14 16 16 +12
16 18 18+14
18 20 20 +16
20 22 22 +18
22 24 24 +18
buyer protection

normally shipping time takes 3-5 working days
30 Day Returns Guarantee
Full or partial refund if the item is not as described
Full refund for damaged items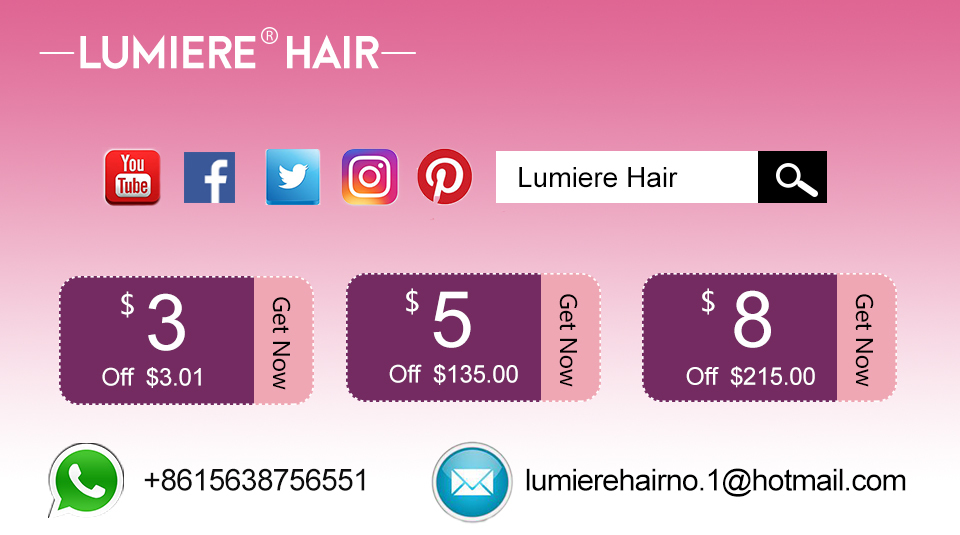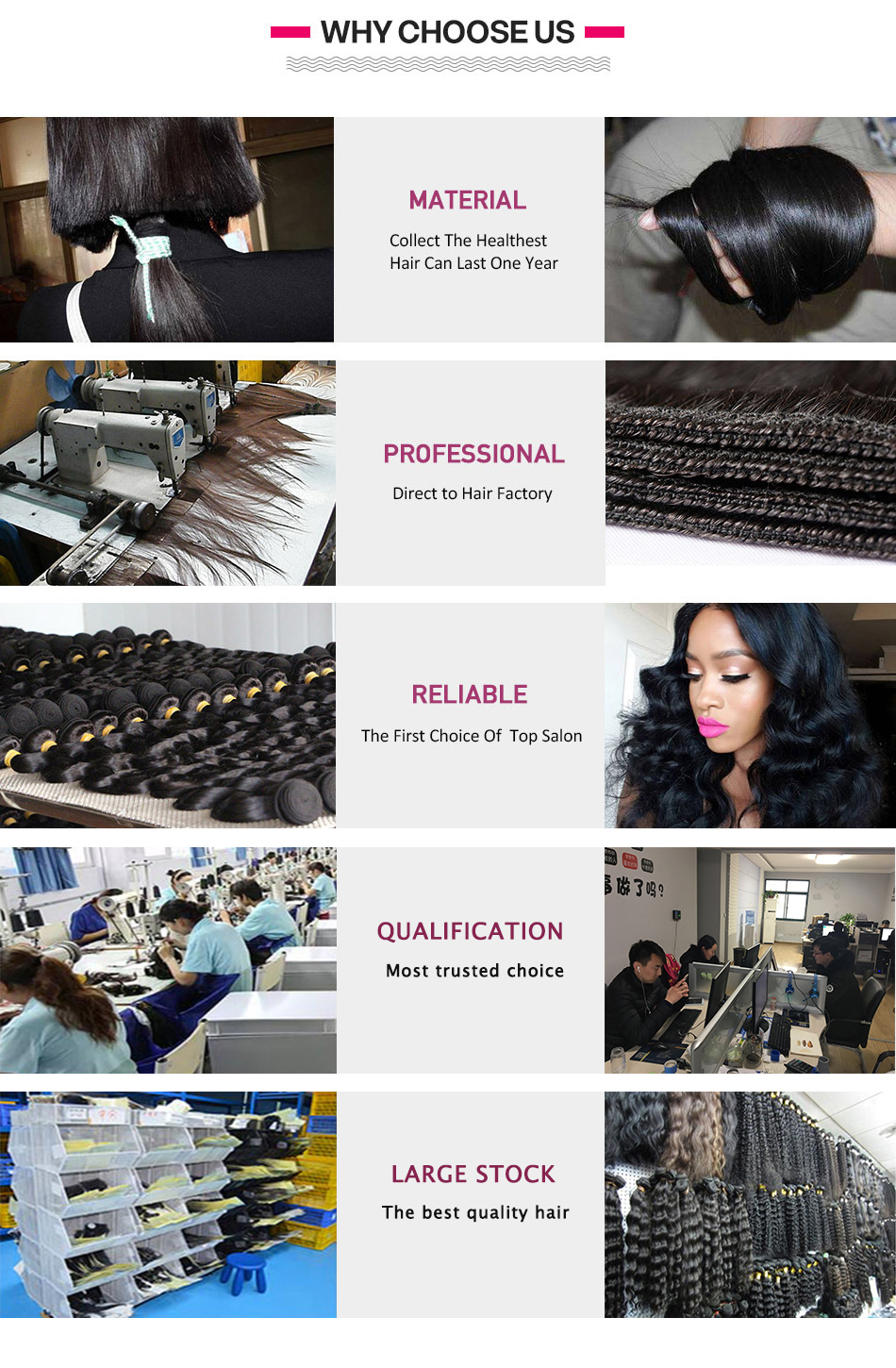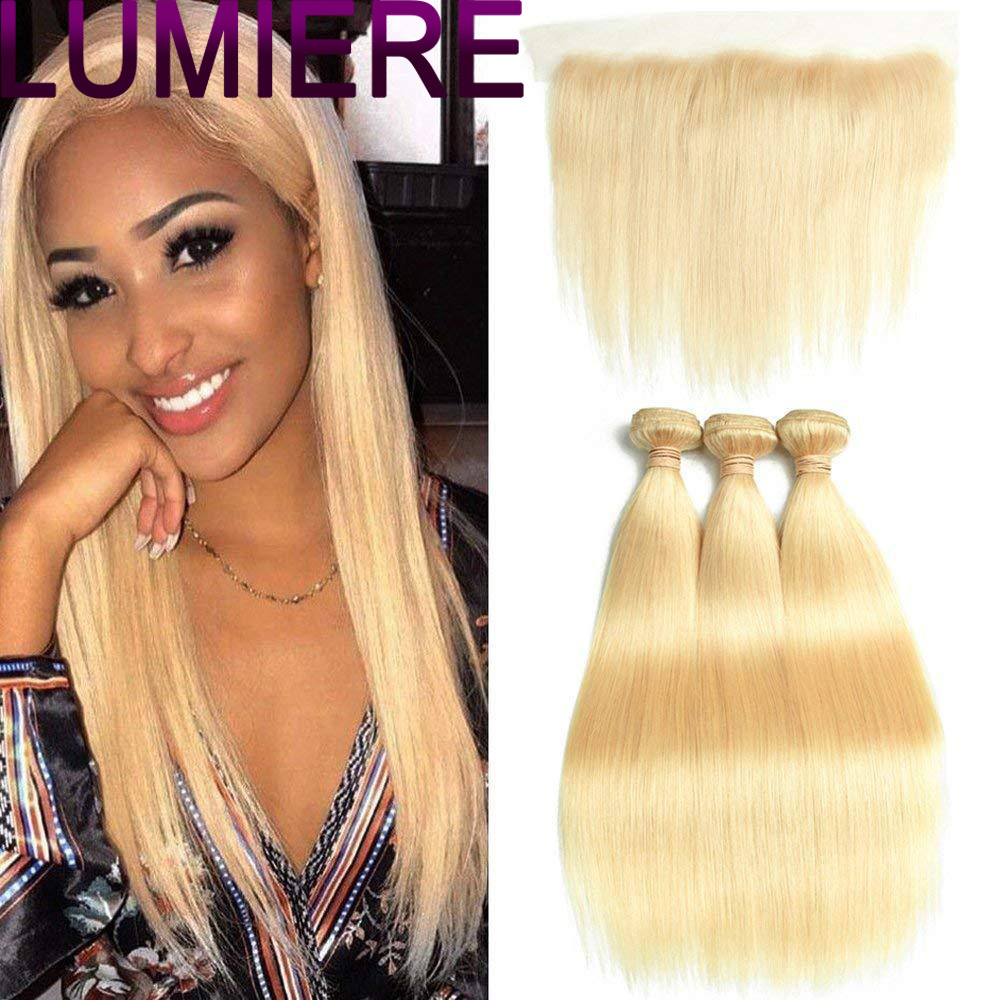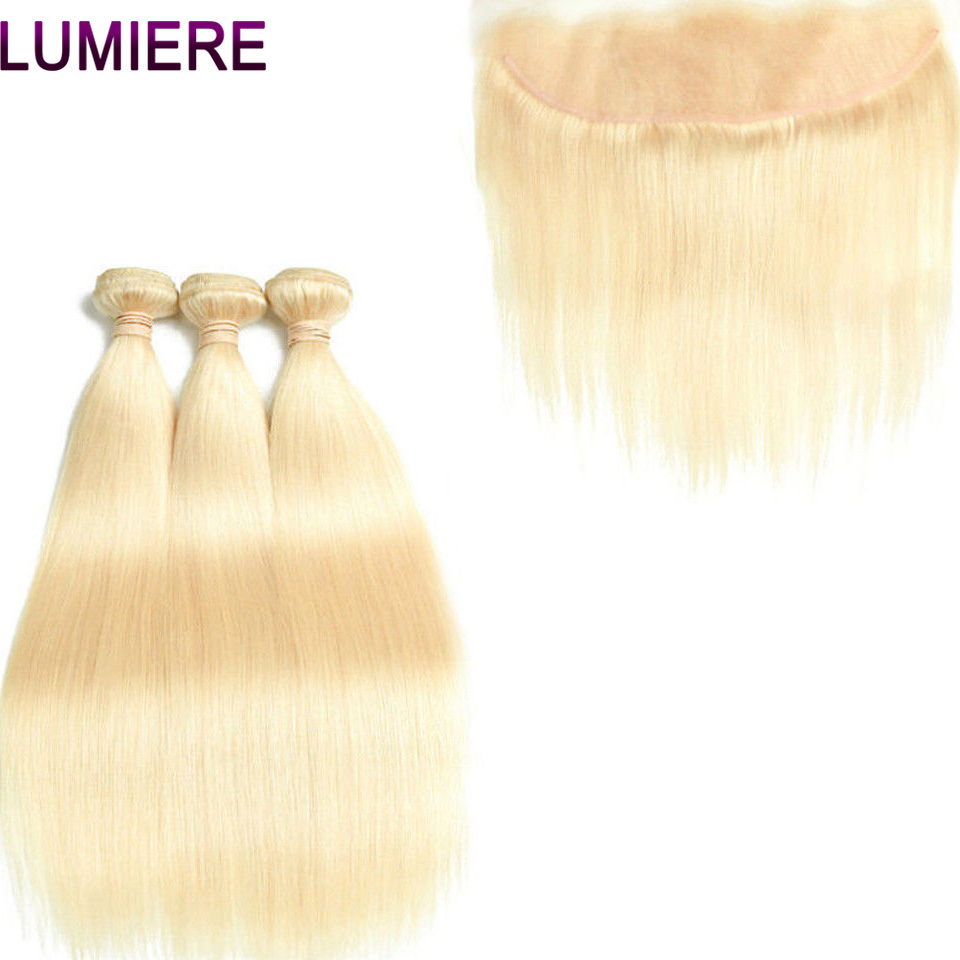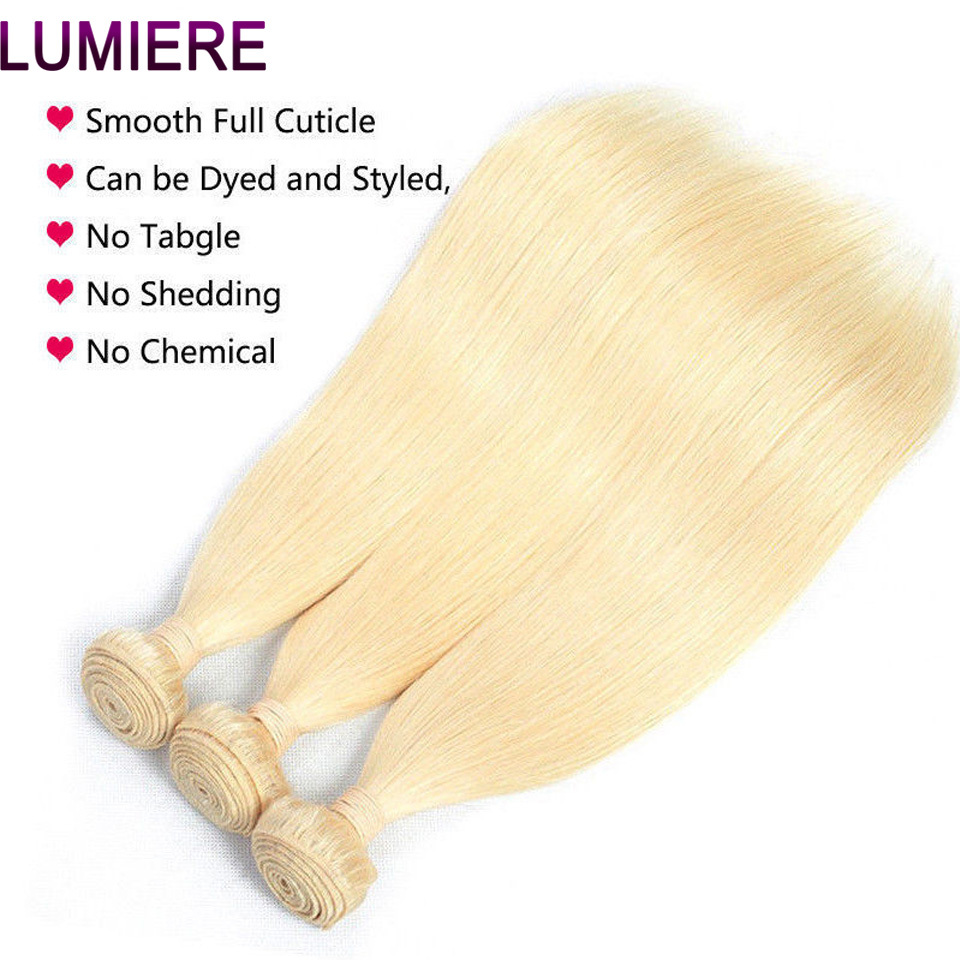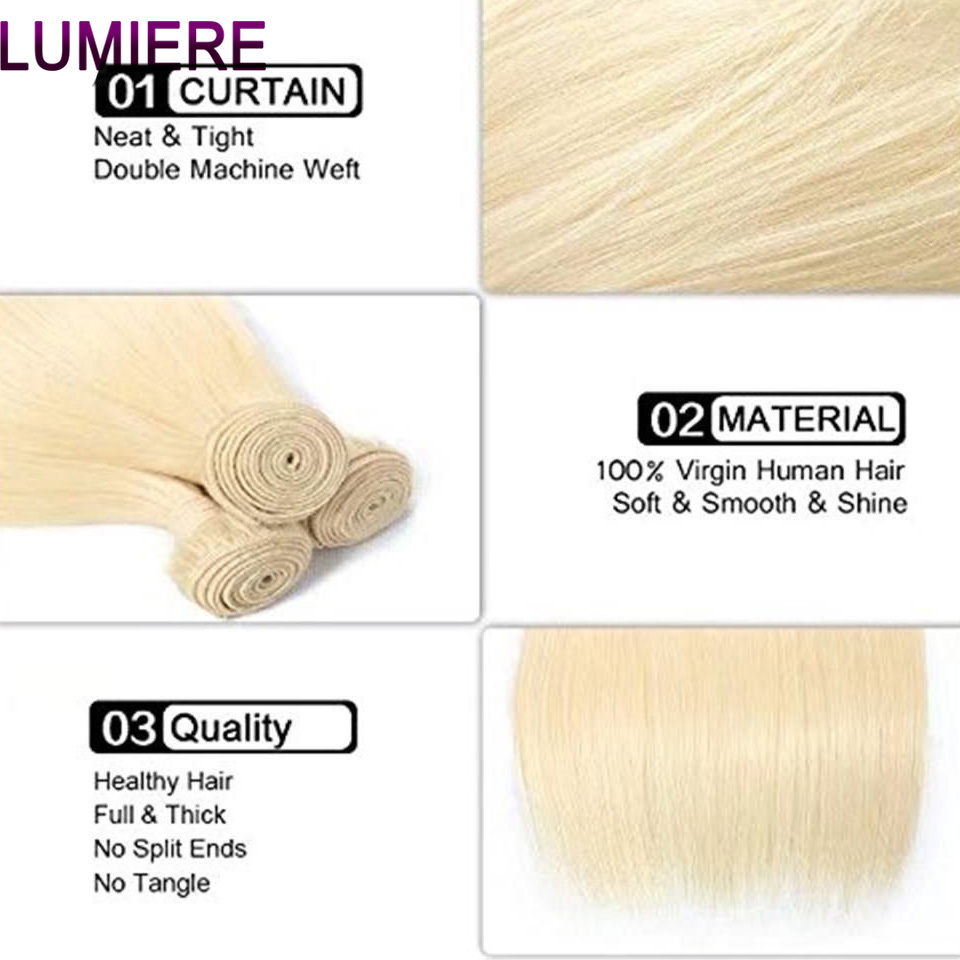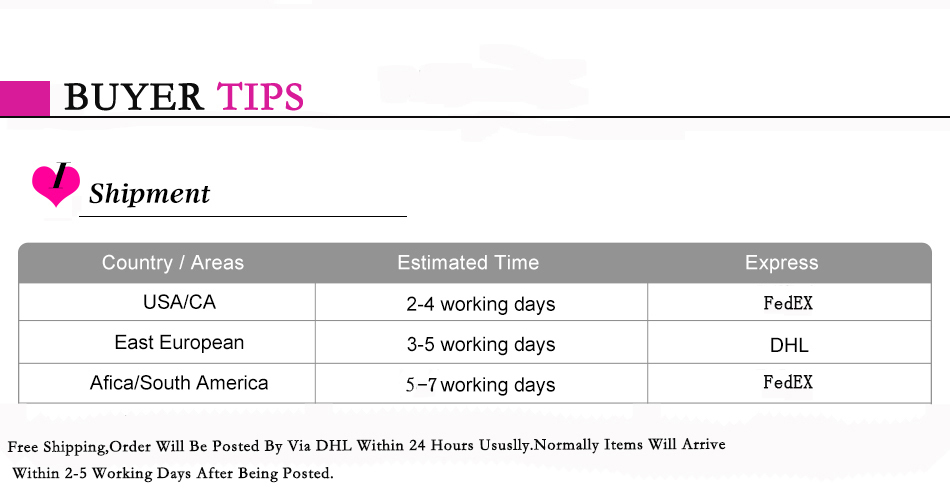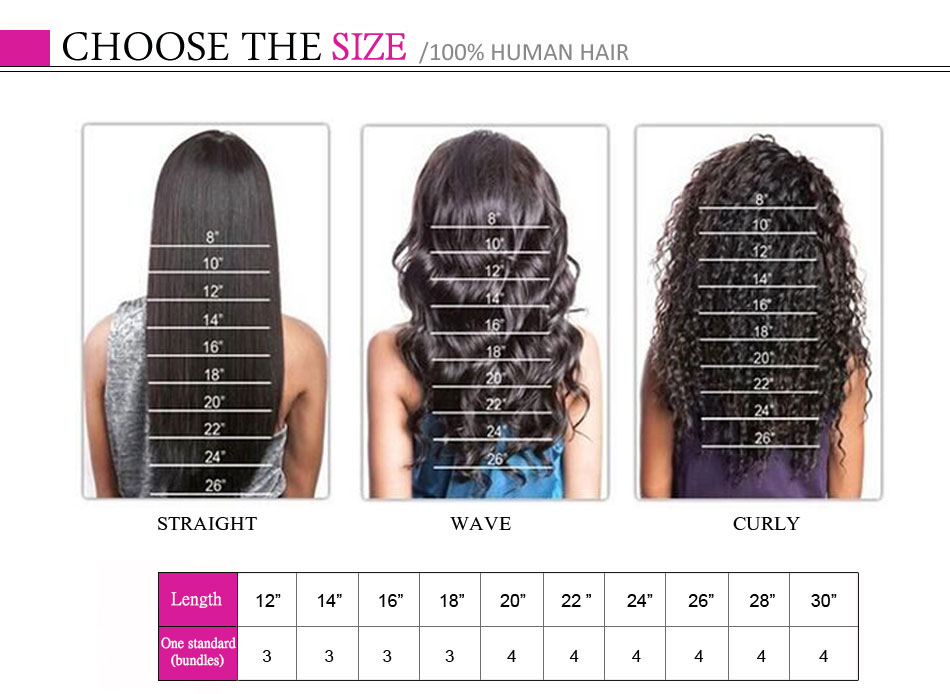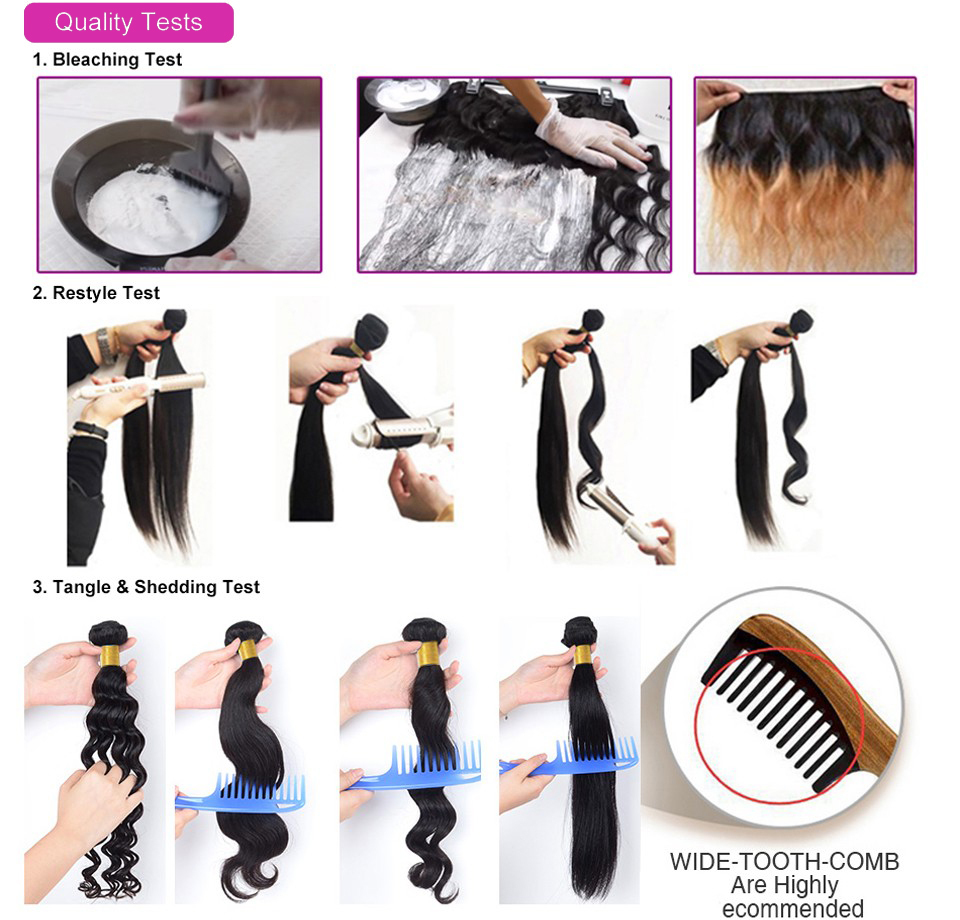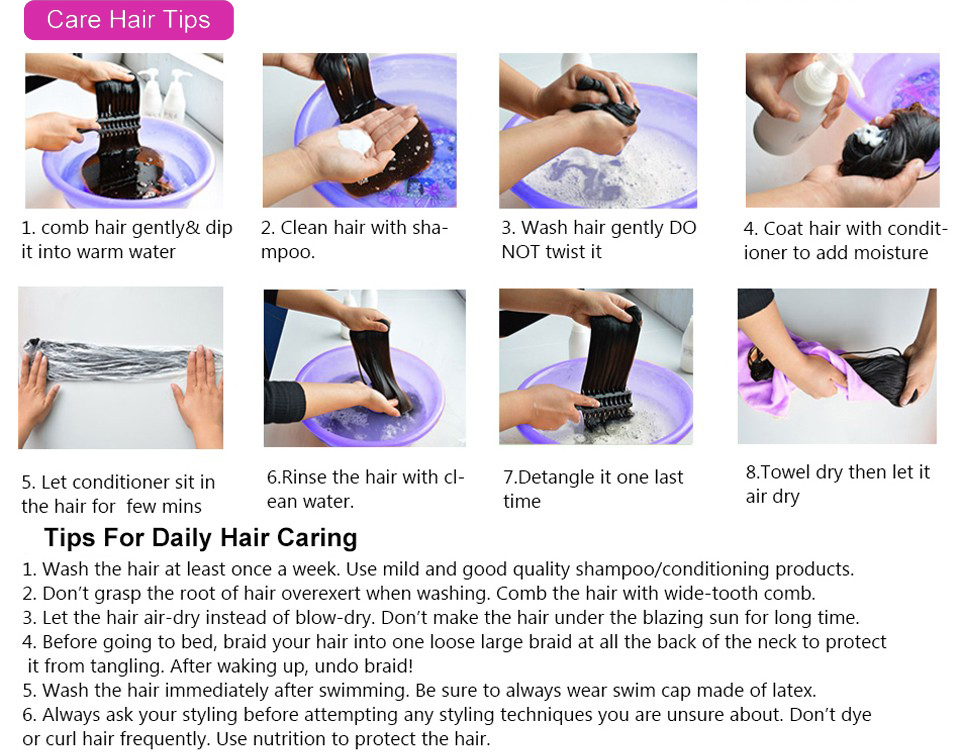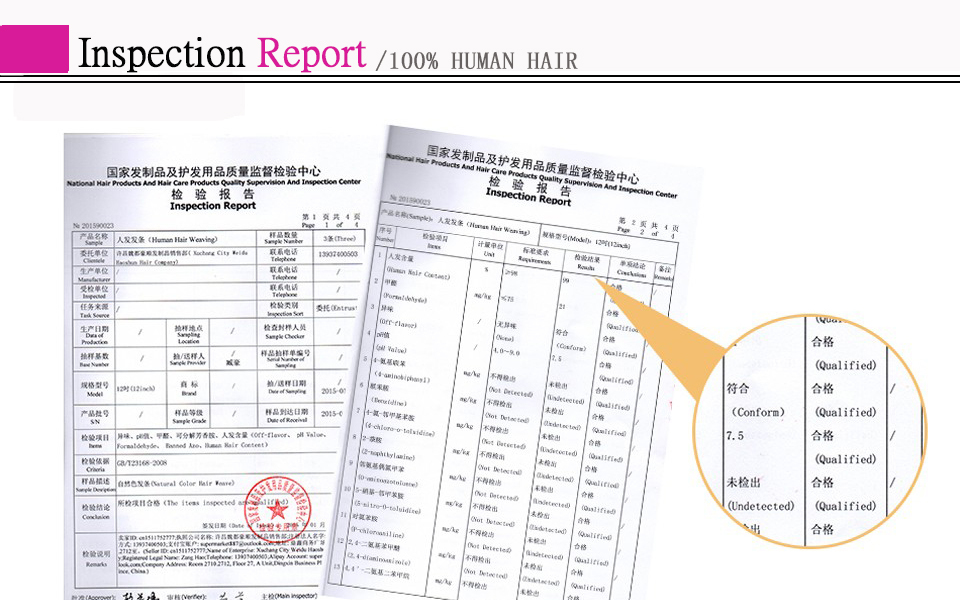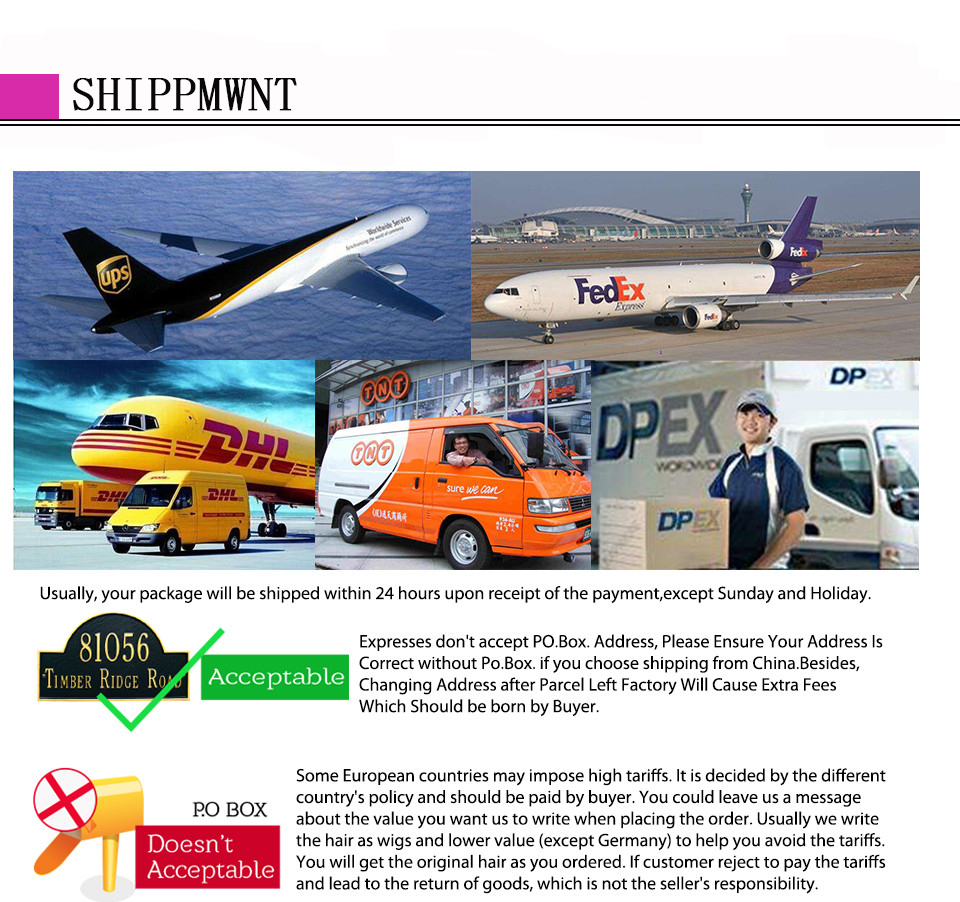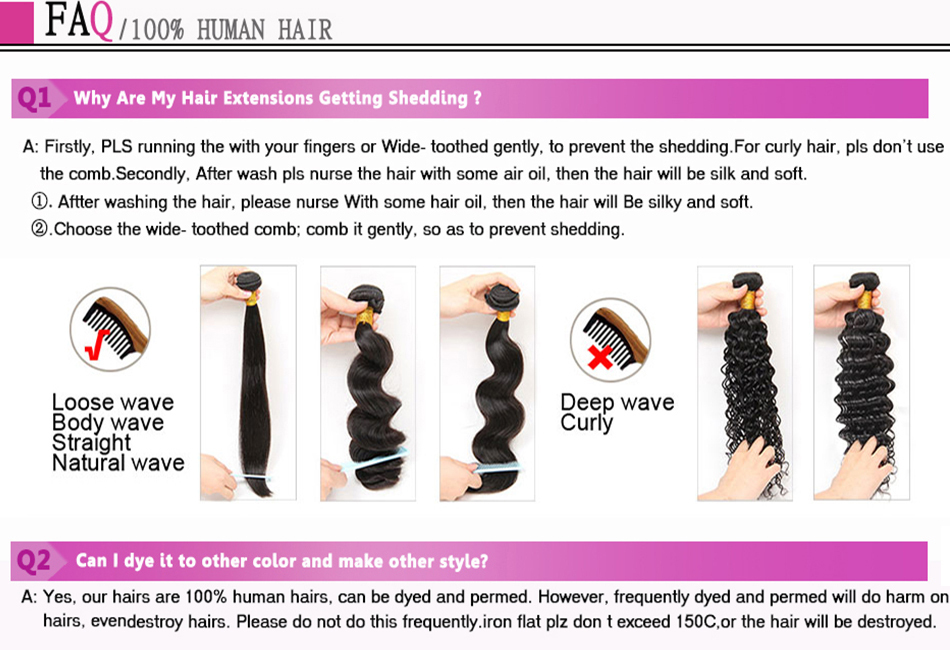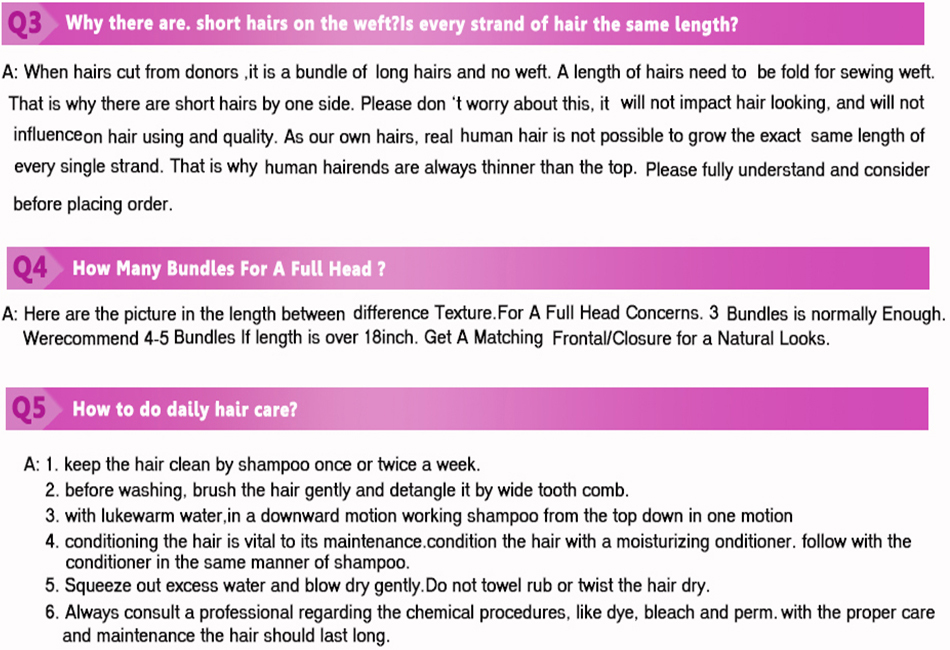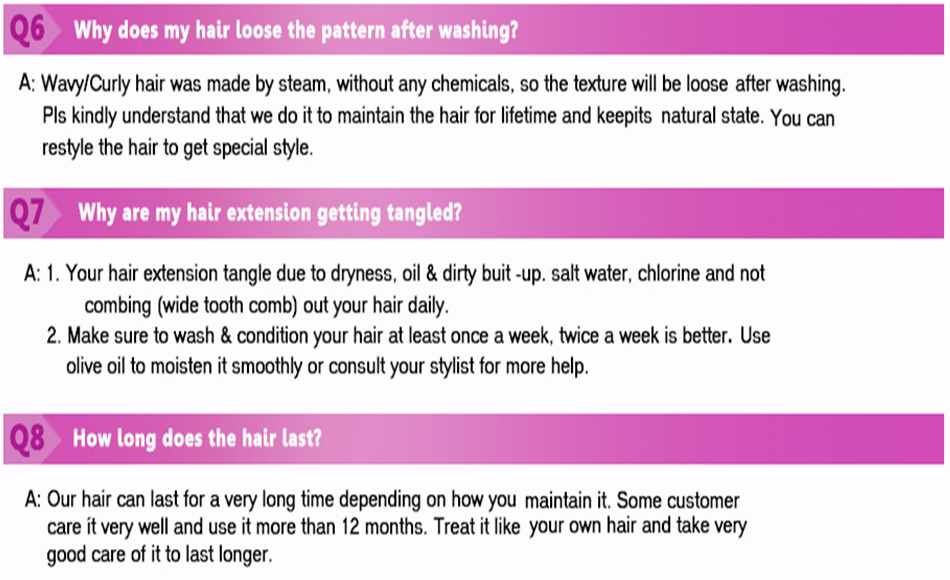 Brand Name:

Lumiere Hair
Net Weight:

100g
Human Hair Type:

Peruvian Hair
Packaging:

3 pcs Weft & 1 pc Closure
Can Be Permed:

Yes
Material Grade:

Virgin Hair
Suitable Dying Colors:

All Colors
Chemical Processing:

None
Texture:

Straight
Color Type:

Pure Color
ByAshka AlexandreTuesday, 12 February 2019
ByJonnequa FloydMonday, 11 February 2019
ByGloria NkenchoSunday, 10 February 2019
ByBrooke AbdullahSunday, 10 February 2019
ByNaiya RedmondSaturday, 09 February 2019
ByOrnella NdongaSaturday, 09 February 2019
ByCheryl MorganFriday, 08 February 2019
The hair was very soft and it took the dye very well ... I will be ordering my birthday hair from here again
ByMaya bridgesThursday, 07 February 2019
ByLatissa Thursday, 07 February 2019
ByRoxanne PelhamWednesday, 06 February 2019
I loveeeee the hair came in 3 day the vendor was the best to communicate with...will reorder
ByDaphne DumorneWednesday, 06 February 2019
Fast shipping i will upload results soon. So far hair is soft.
ByMya JohnsonTuesday, 05 February 2019
I'll most definitely be purchasing again!
ByElizabeth OlugbebiMonday, 04 February 2019
Hair is very soft, no smell to the hair. A little shedding of the closure nothing too bad I can't wait to see how this hair feels and moves after colouring. Thick and full bundles are always and plus will do and update after colouring and unit is made
ByNichelle JenkinsMonday, 04 February 2019
The texture is great. Straightens with high heat very well. The colour is amazing. Bundles are thick. I will order from this vendor again, amazing communication!!!
ByOrnella NdongaSunday, 03 February 2019
The hair was very soft and silky. It arrived faster than I thought,Once I color it I will up load more pics and give more feed back.
BySharday PerrySaturday, 02 February 2019
ByGena HarrisonSaturday, 02 February 2019
I loveeeee the hair came in 3 day the vendor was the best to communicate with...will reorder
ByMarianFriday, 01 February 2019
Very pretty I reviens to you after my break thanks
Byprecious saliuFriday, 01 February 2019
The hair is beautiful and took color well. Very minimum shedding and curled well

USD

Your cart is currently empty.