613 Blonde Color Virgin Hair Straight Hair 3 Bundles Human Hair With 13x4 Lace frontal Free Shipping
Texture

Brazilian hair
Indian Hair
Peruvain Hair
Malaysian Hair
Color
Length

12 14 16 & Closure 10
14 16 18 +12
16 18 20 +14
18 20 22 +16
20 22 24 +18
22 24 26 +20
10 12 14 +10
8 8 8 +10
8 10 12 +8
10 10 10 +8
10 12 14 +8
12 12 12+8
12 14 16+8
10 10 10 +10
12 12 12+10
12 14 16 +12
14 14 14 +12
16 16 16+14
18 18 18+16
20 20 20 +18
20 22 24 +18
22 22 22 +20
22 24 26+20
22 24 26 +18
18 18 18+14
18 20 22 +14
24 24 24 +20
26 26 26+20
8 8 10 +8
10 10 12+8
12 12 14 +10
14 14 16 +12
16 16 18 +14
18 18 20+16
20 20 22 +18
22 22 24 +18
24 24 26 +20
8 10 10 +8
10 12 12 +8
12 14 14 +10
14 16 16 +12
16 18 18+14
18 20 20 +16
20 22 22 +18
22 24 24 +18
buyer protection

Usually 3-5 shipping days
15 days return policy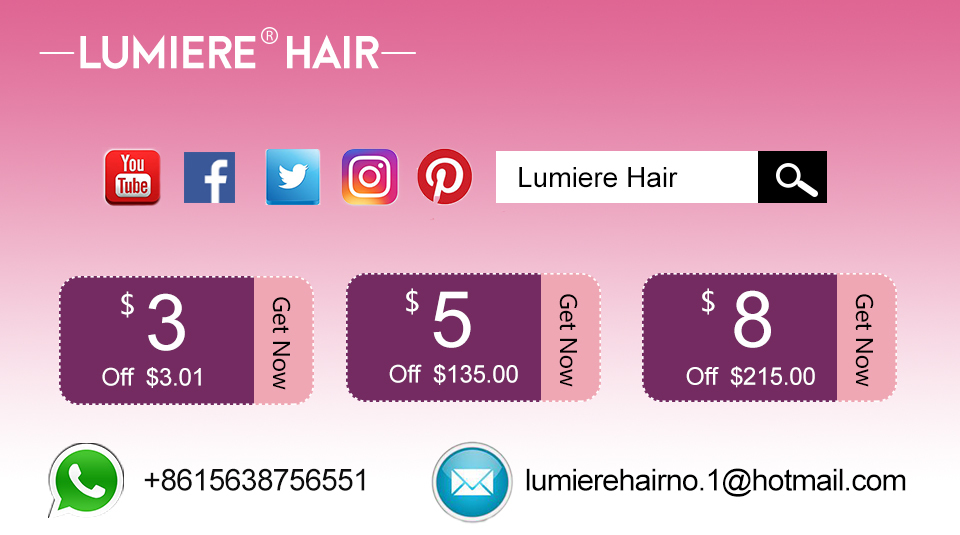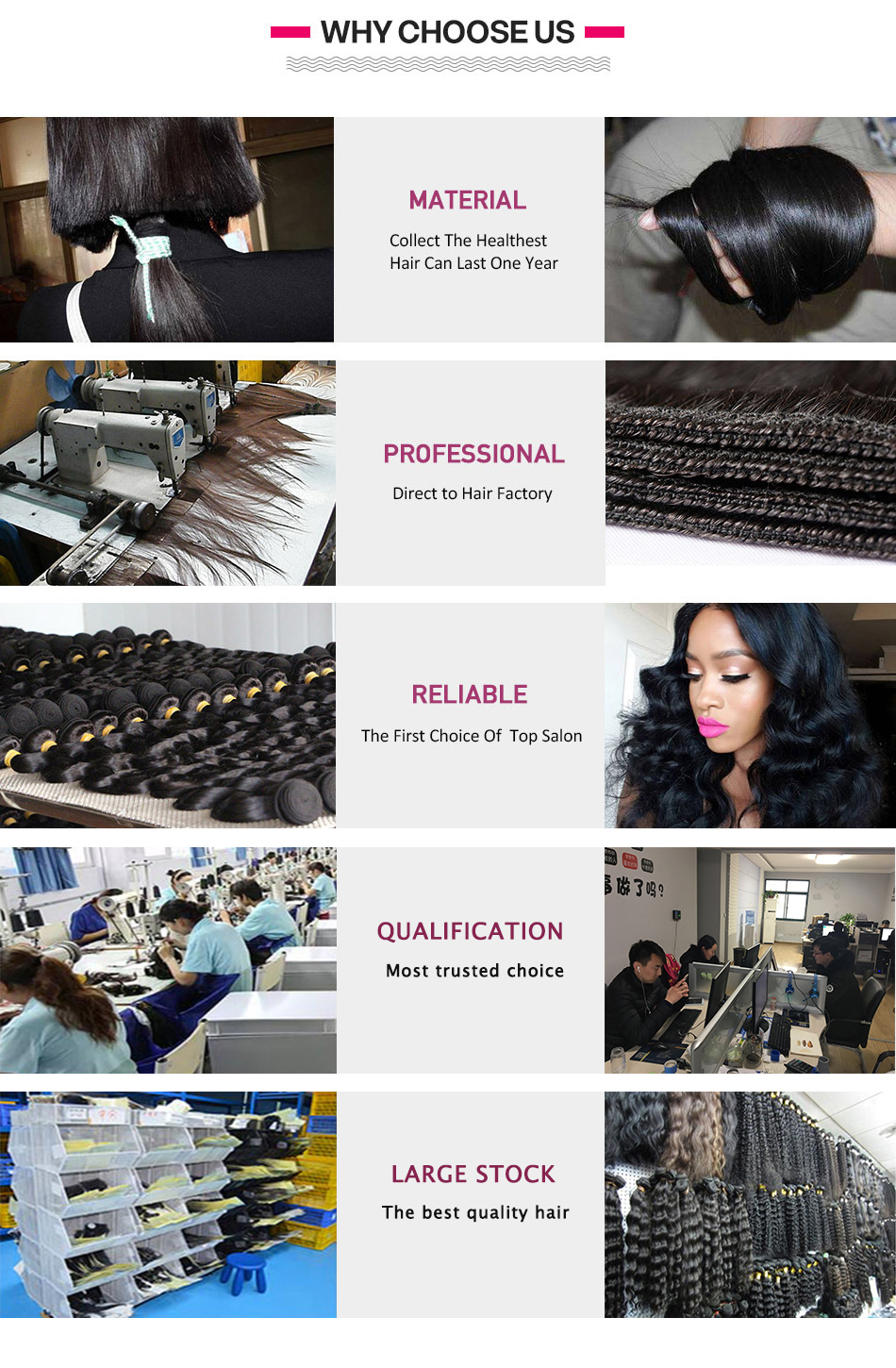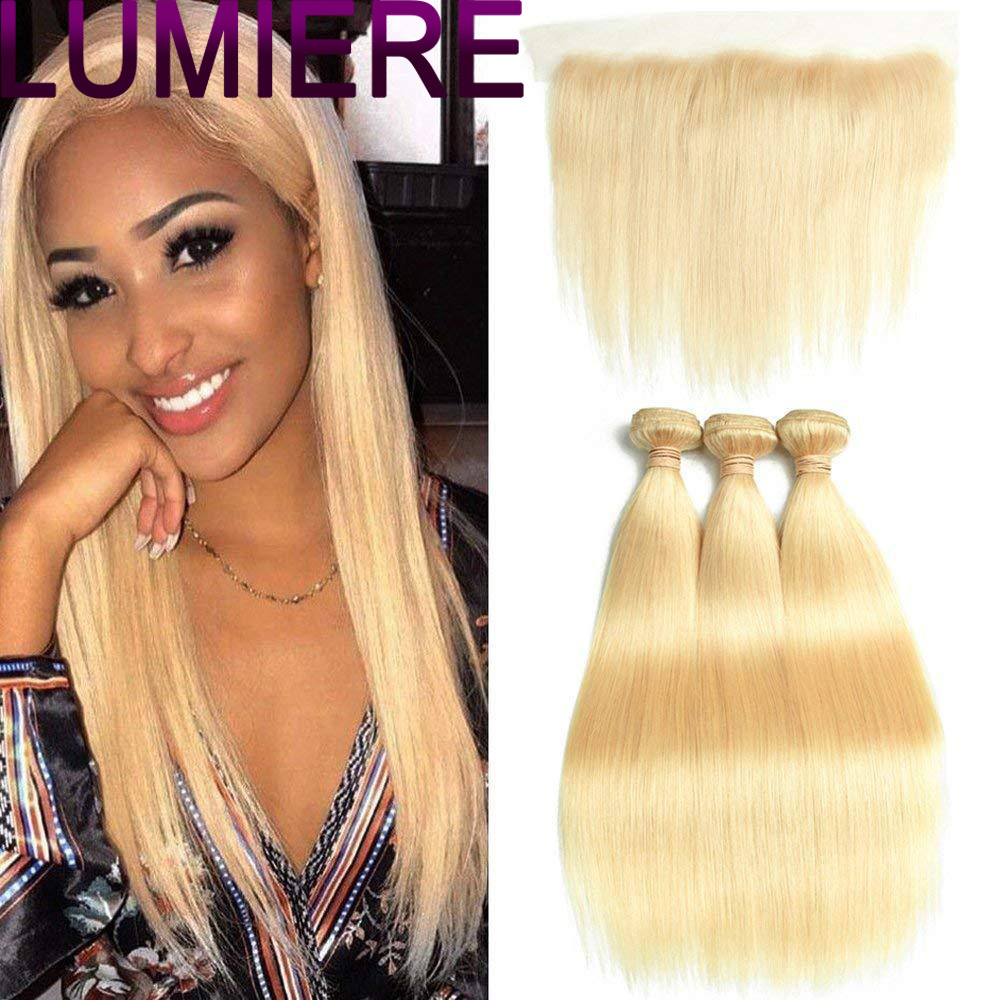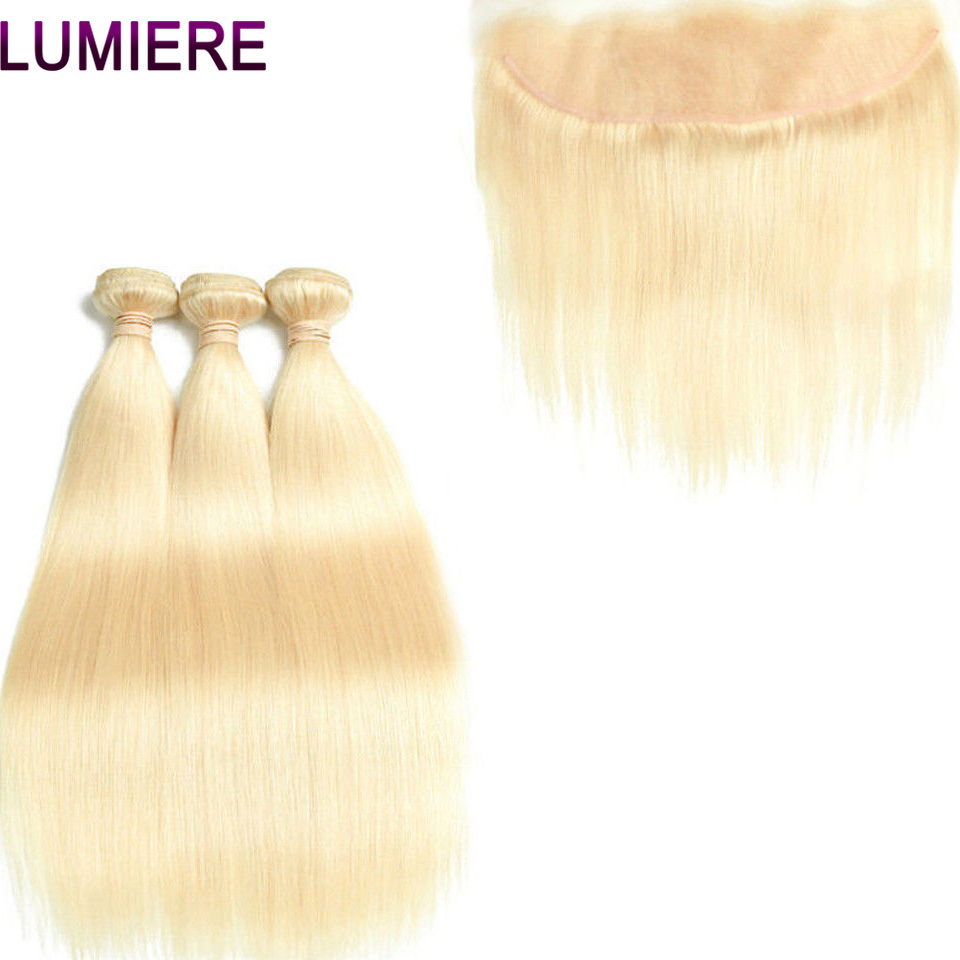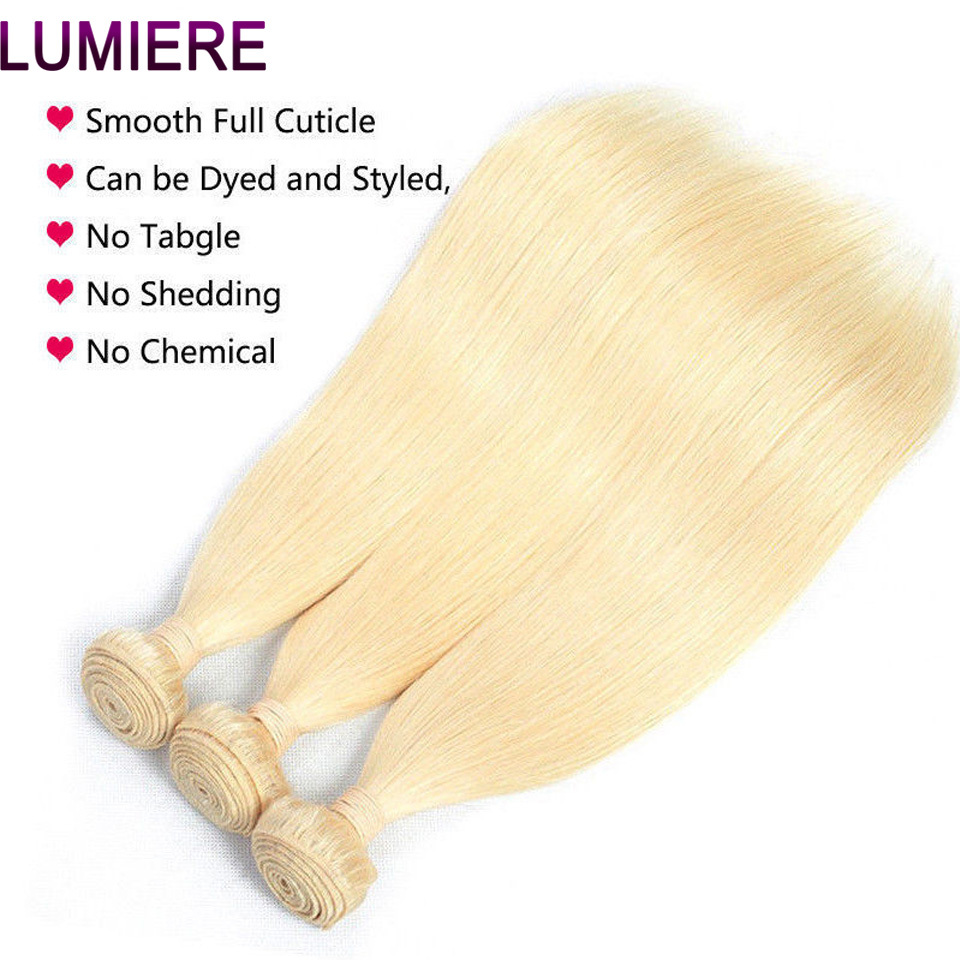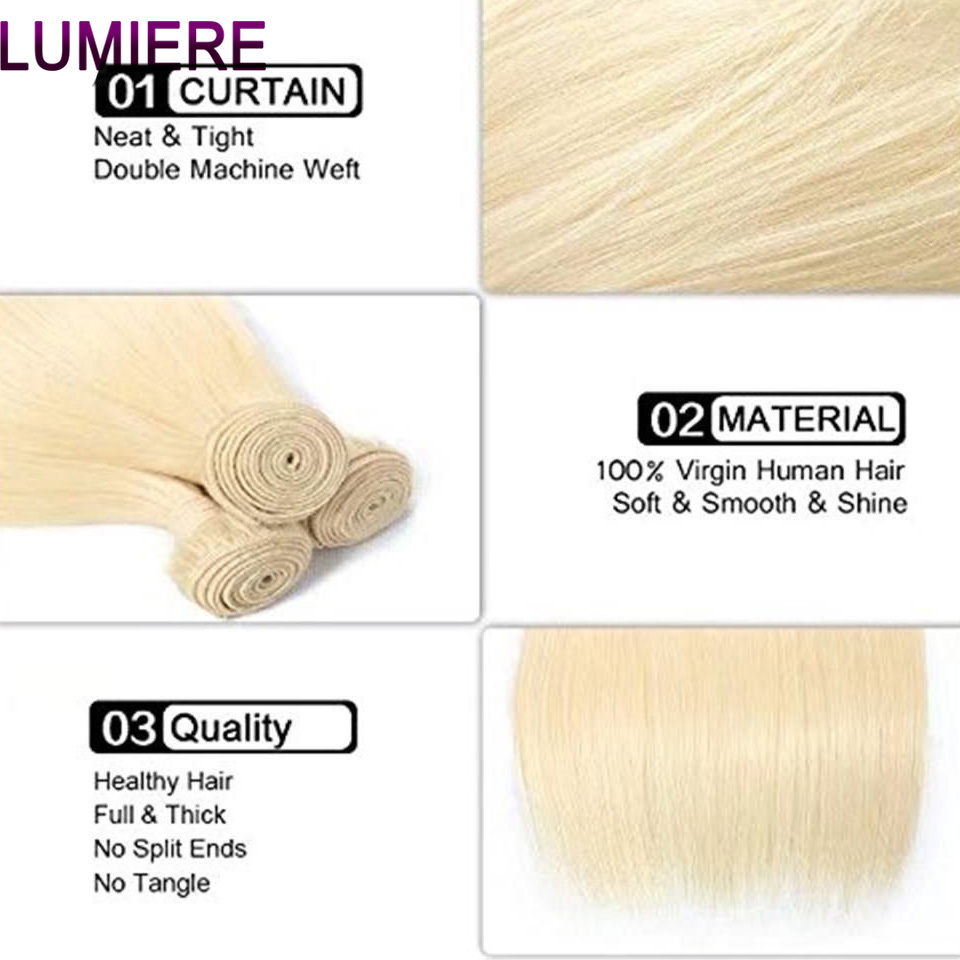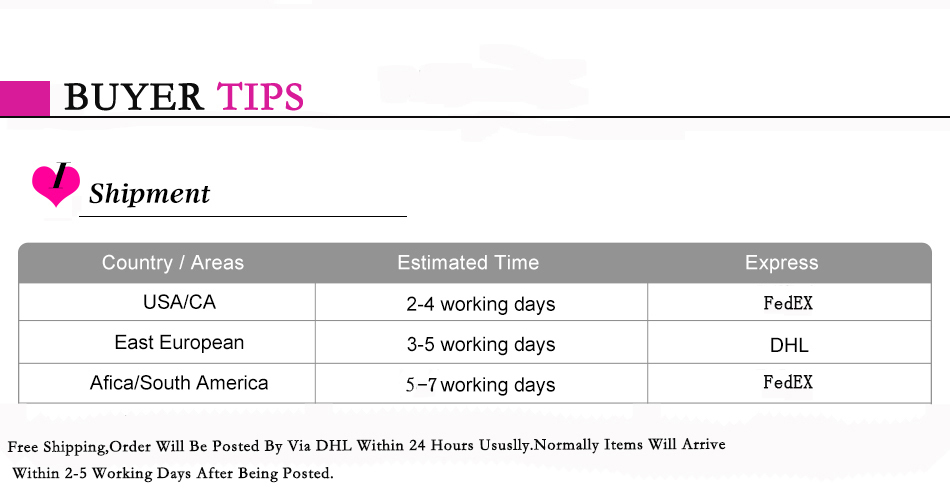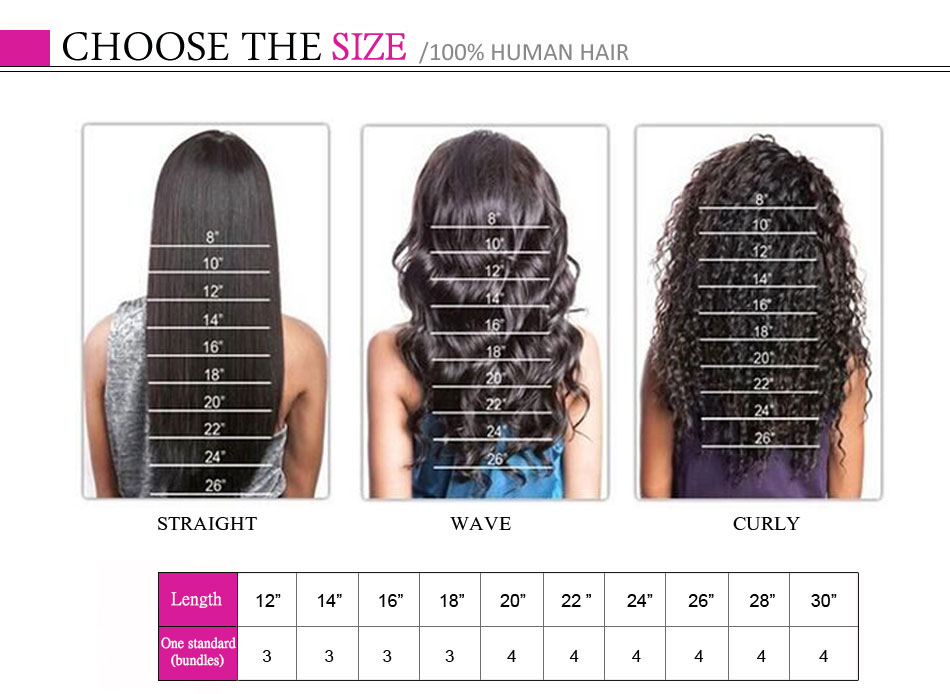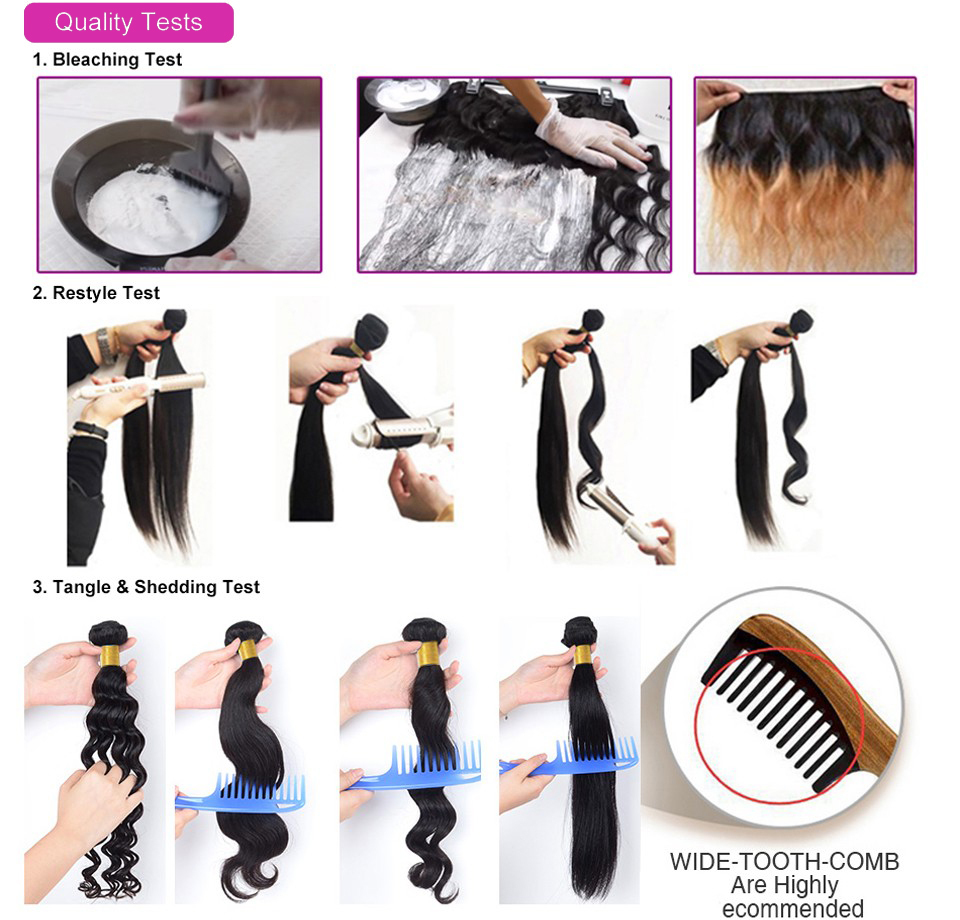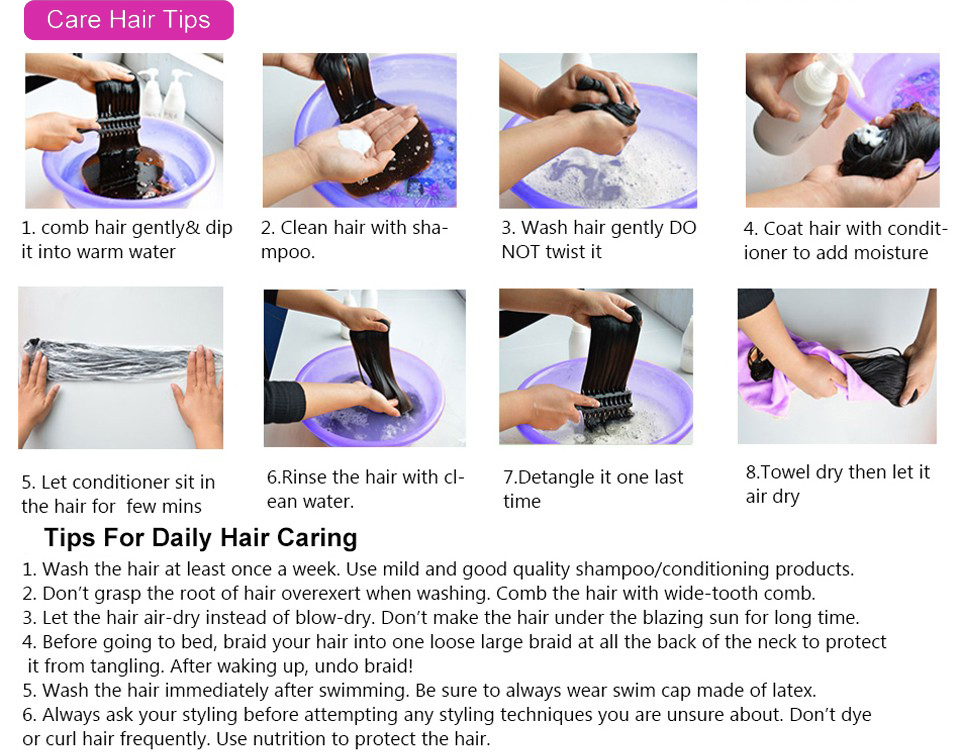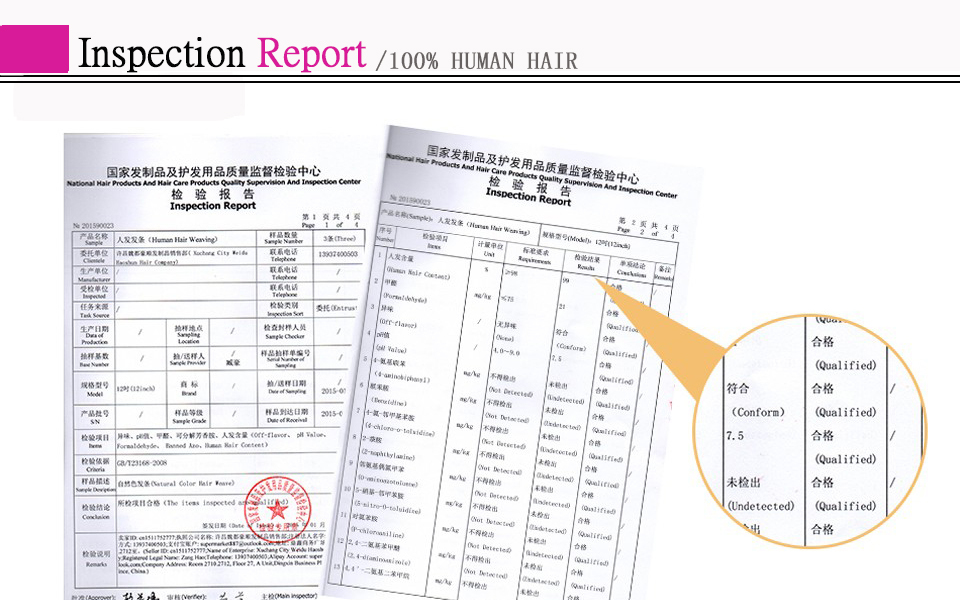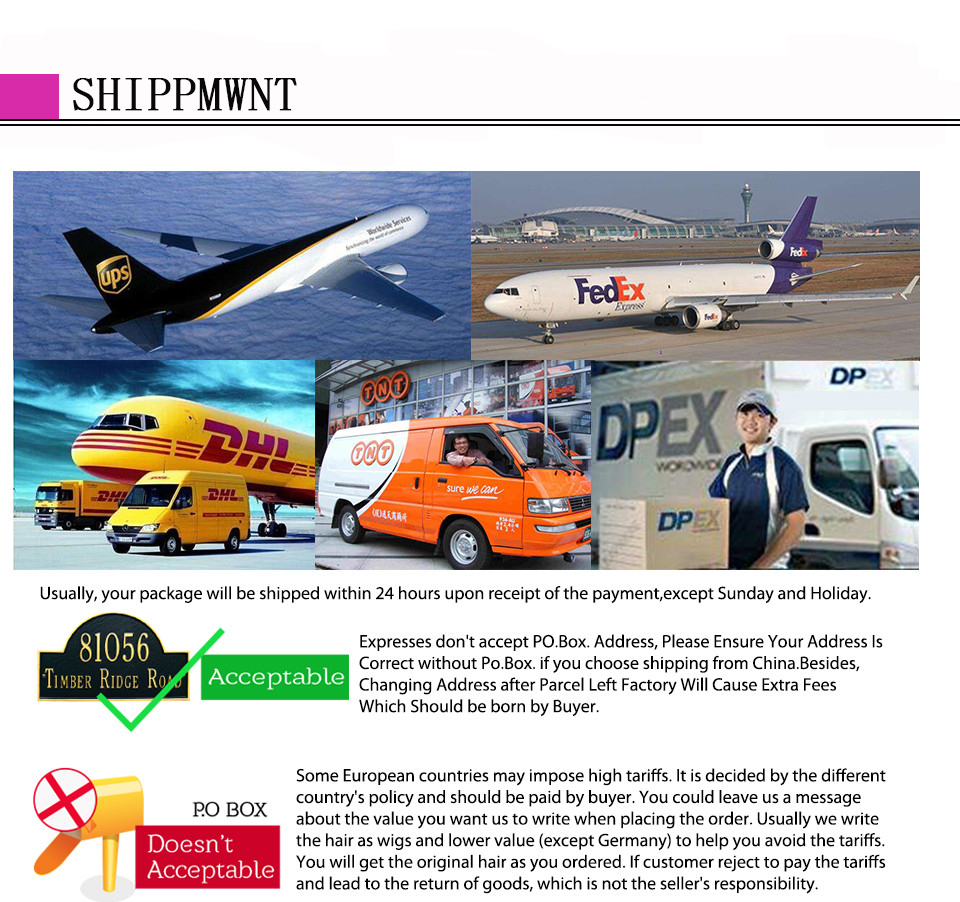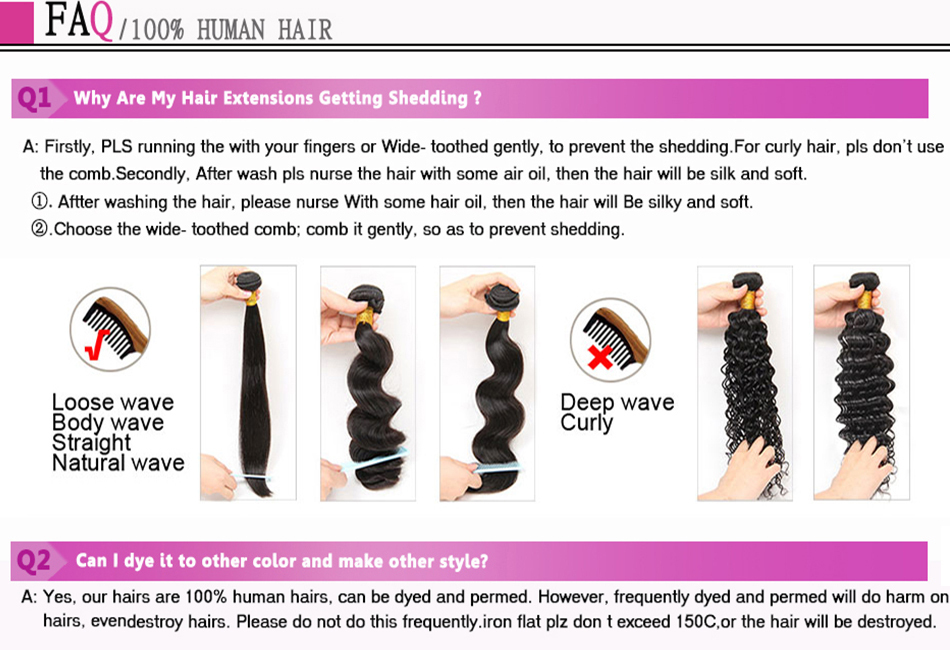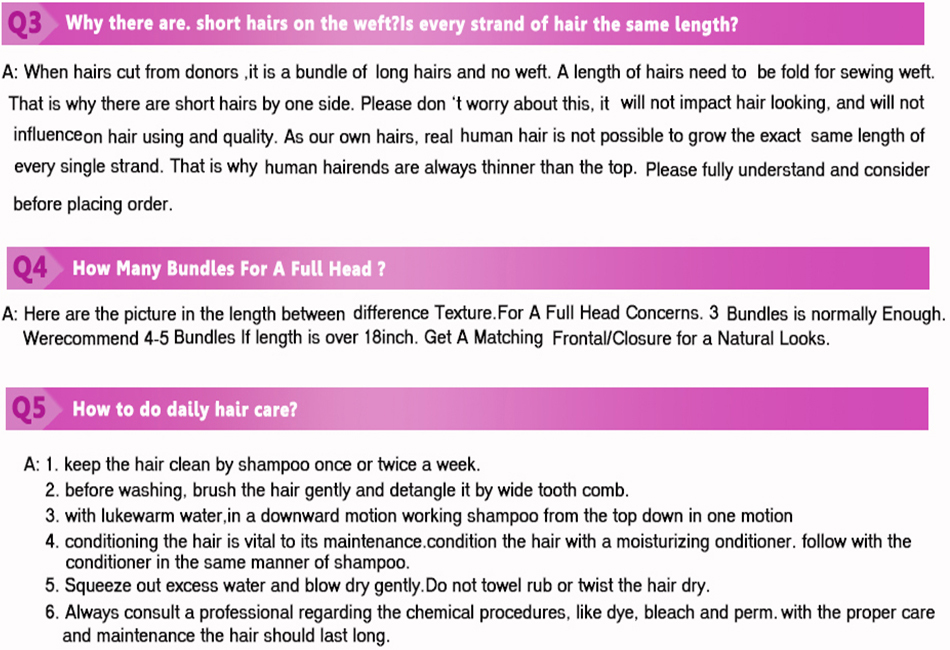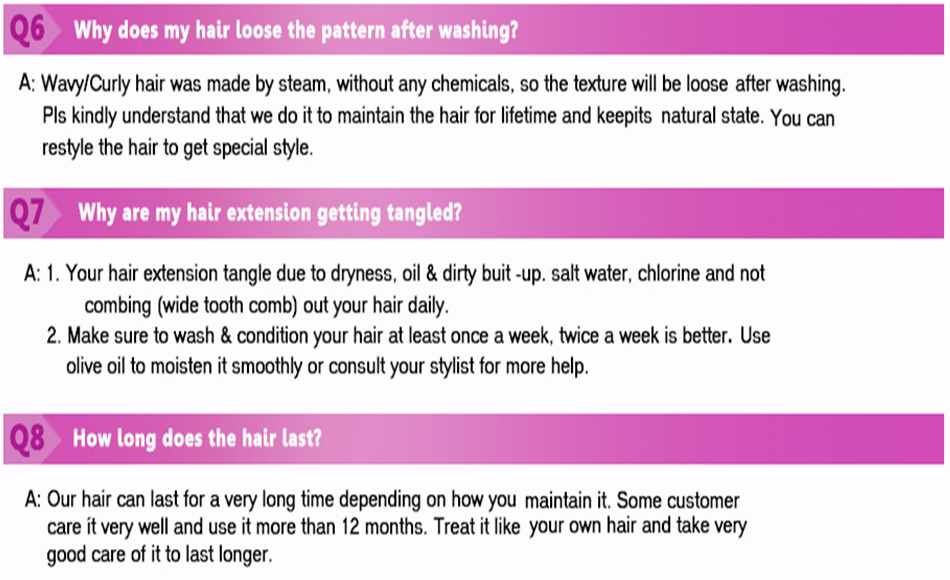 Brand Name:

Lumiere Hair
Net Weight:

100g
Human Hair Type:

Peruvian Hair
Packaging:

3 pcs Weft & 1 pc Closure
Can Be Permed:

Yes
Material Grade:

Virgin Hair
Suitable Dying Colors:

All Colors
Chemical Processing:

None
Texture:

Straight
Color Type:

Pure Color
ByLatissa Tuesday, 05 March 2019
the hair was very excellent.after washed it,It's quality still same as the picture,no sheds,no tangle at all.meanwhile, the seller's service are the best from my purchase experience.
ByRoxanne PelhamTuesday, 05 March 2019
Byasia GrayTuesday, 05 March 2019
So far so good not too much shedding hair is very soft and fluffy I love it and I'm very satisfied with the results Thanks
ByRoxanne PelhamMonday, 04 March 2019
Hair is very soft even after dying it and didn't shed after washing it , it also can very fast I love this hair and it's the only hair I've been ordering for 2 months
ByBrittany WalkerMonday, 04 March 2019
Hair came in a timely manner and length on both bundles and frontal measures true to length I will be ordering again, Oh and the seller communicated with me through out the process
ByAvee IghoMonday, 04 March 2019
ByBrooke AbdullahSunday, 03 March 2019
BEST 613 hair ever!! Very fast shipping as it was delivered within 3 days, NO shedding at all, took dye very well, easy to curl and straighten, the lace is thin (better for melting), 100% great customer service and quick replies. Will definitely be buying from this vendor again very soon!
ByCheryl MorganSunday, 03 March 2019
ByDaphne DumorneSaturday, 02 March 2019
Very fast delivery and excellent customer service. the hair is very soft and doesnt shed it also takes colour very well . I highly recommend this seller and I will definitely be ordering from here again
ByGena HarrisonSaturday, 02 March 2019
I received the hair within 4 business days . It was very quick and the reviews were very accurate. As soon as i received the hair i dyed it lavender. The lace was perfect i can't wait to get it installed .
ByGloria NkenchoFriday, 01 March 2019
The hair is great!!! So soft, don't shed!! Can't wait to install!
Bycolleen nyawoFriday, 01 March 2019
ByRoxanne PelhamThursday, 28 February 2019
The hair is very goood and soft , no smell , I will be ordering from them again
ByKamaina daniellaWednesday, 27 February 2019
Hair is super soft it is true to its length. I purchased my 613 bundles on Tuesday and received it 2 days after so shipping was very quick
ByGena HarrisonWednesday, 27 February 2019
Recently purchased my 613 hair from here ONLY place i order my 613 from very awesome hair so soft i love it very true to length.
ByDestiny PaulkTuesday, 26 February 2019
The hair came fast in 4 days and took dye well I water dyed my hair
ByNaiya RedmondTuesday, 26 February 2019
Hair Is Beautiful And Takes Color Great
Byprecious saliuTuesday, 26 February 2019
It's soft, barely sheds, take colors beautifully and there's never a smell.
ByRoxanne PelhamSunday, 24 February 2019
Hair arrived quickly and it surprised me to how soft and long it was. It took colour really well and there was minimal shedding.

USD

Your cart is currently empty.