Body Wave 2 Bundles with 360 Lace Frontal Virgin Human Hair Free Shipping 【Lumiere Hair】
Hair Type

Brazilian Hair
Indian Hair
Malaysian Hair
Length

10 10 frontal 10
10 12 frontal 10
10 12 frontal 12
12 12 frontal 10
12 14 frontal 10
12 14 frontal 12
14 14 frontal 10
14 14 frontal 12
14 16 frontal 10
14 16 frontal 12
14 16 frontal 14
14 16 frontal 16
16 16 frontal 10
16 16 frontal 12
16 16 frontal 14
16 16 frontal 16
16 18 frontal 16
16 18 frontal 18
18 18 frontal 16
18 18 frontal 14
18 18 frontal 18
18 20 frontal 14
18 20 frontal 16
18 20 frontal 18
20 20 frontal 14
20 20 frontal 16
20 20 frontal 18
20 22 frontal 16
20 22 frontal 18
22 22 frontal 16
22 22 frontal 18
22 24 frontal 16
22 24 frontal 18
24 24 frontal 16
24 24 frontal 18
26 26 frontal 16
26 26 frontal 18
24 26 frontal 16
24 26 frontal 18
26 28 frontal 16
26 28 frontal 18
28 28 frontal 16
28 28 frontal 18
buyer protection

normally shipping time takes 3-5 working days
30 Day Returns Guarantee
Full or partial refund if the item is not as described
Full refund for damaged items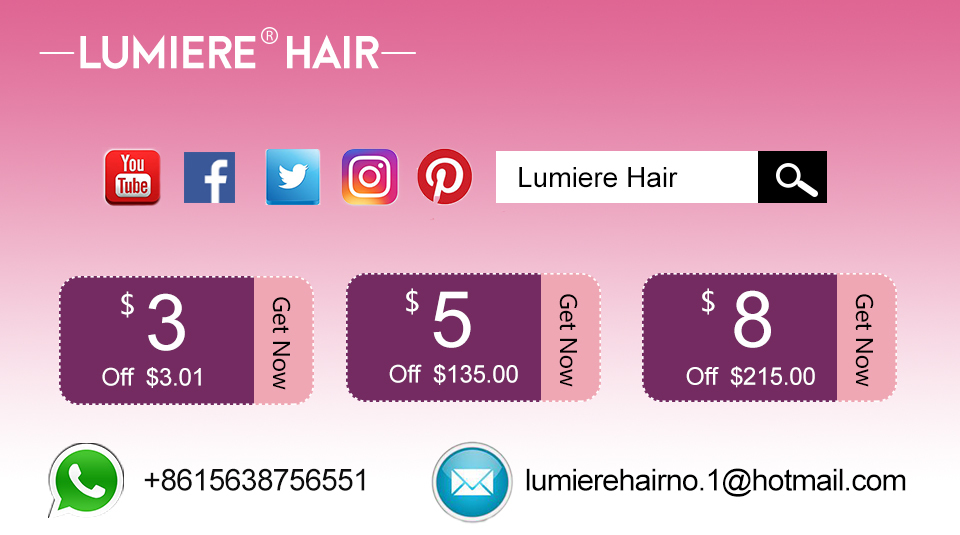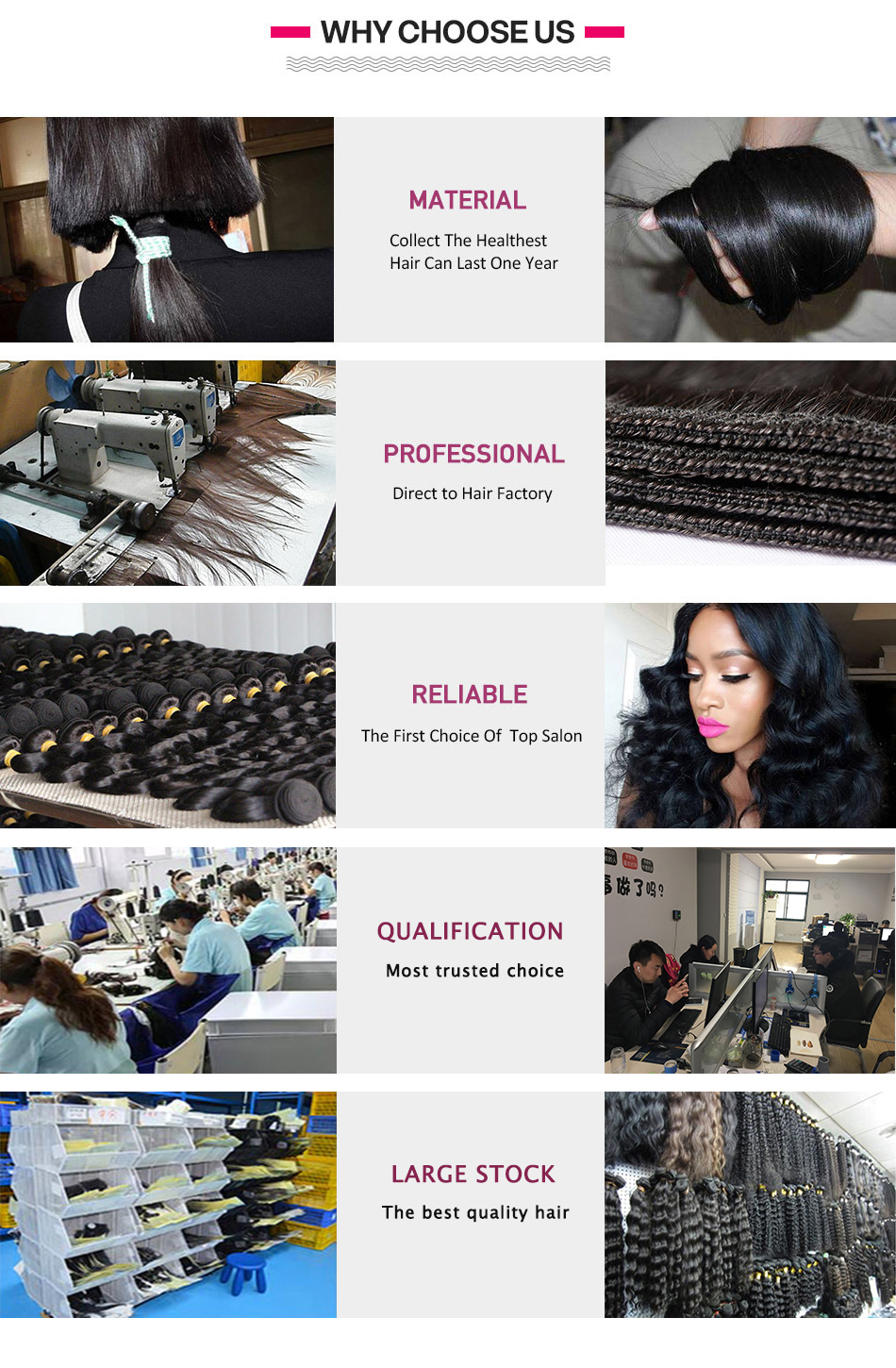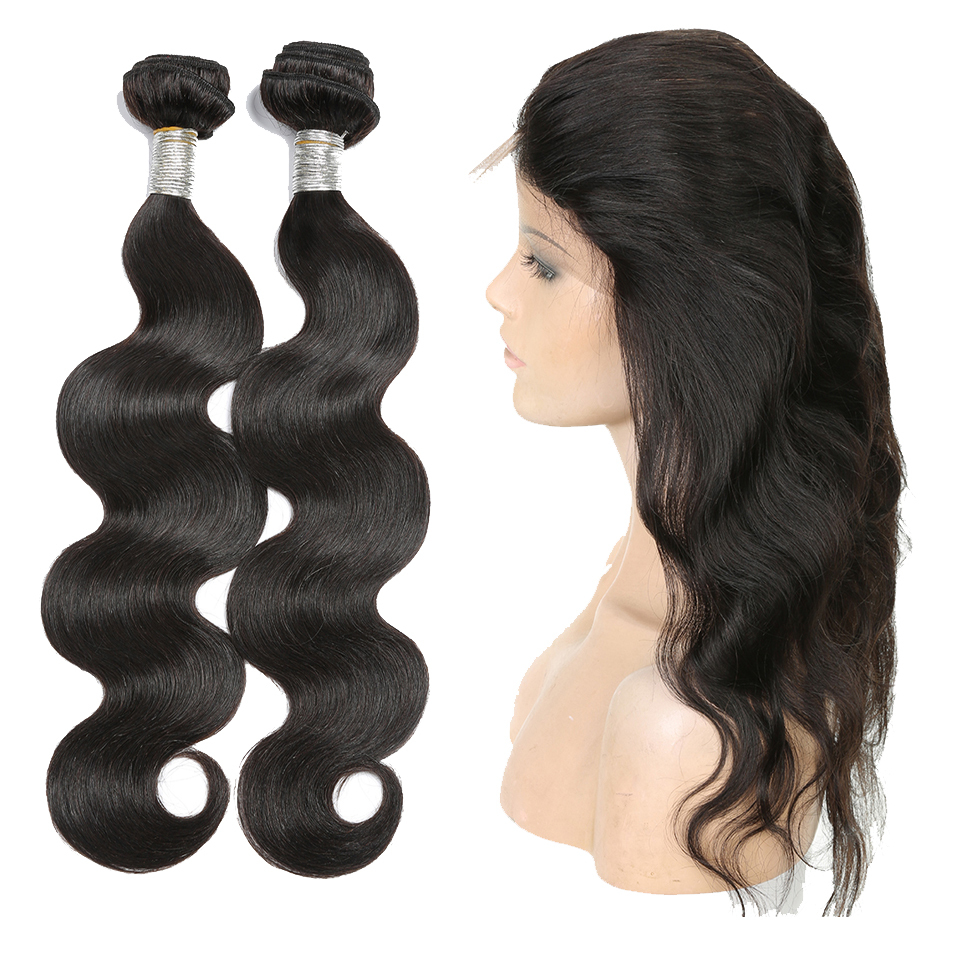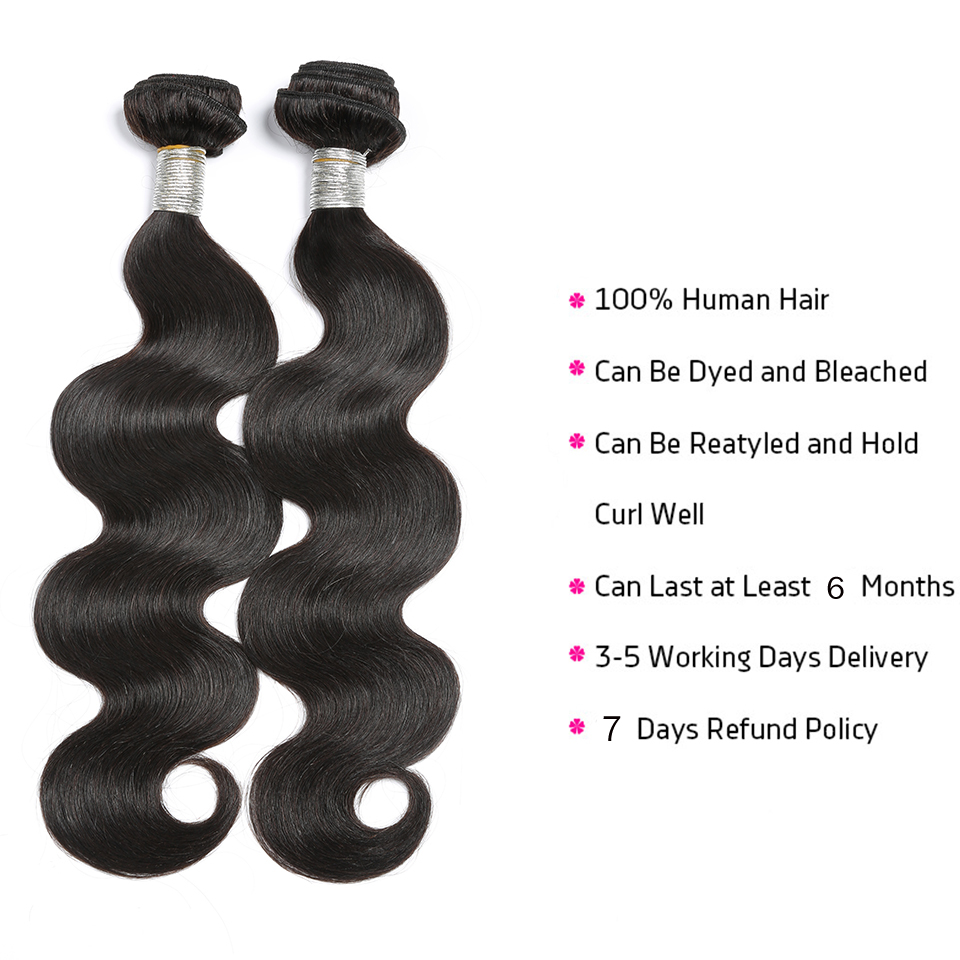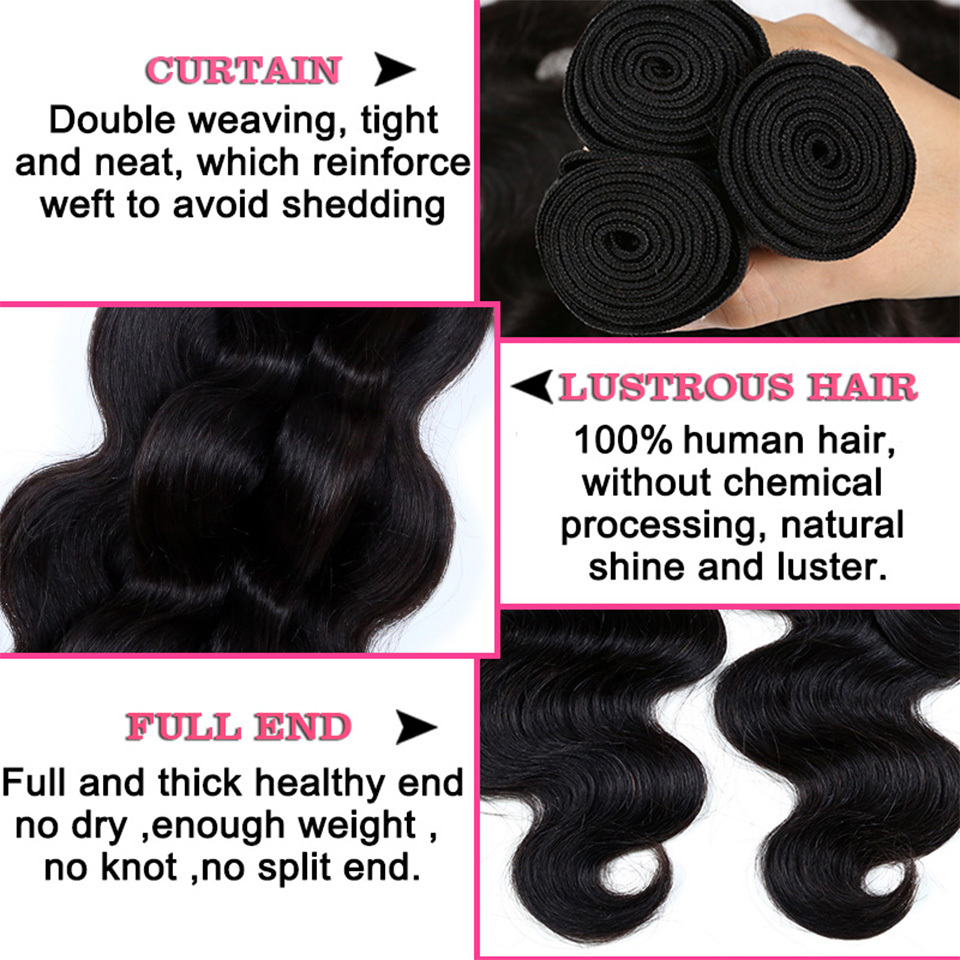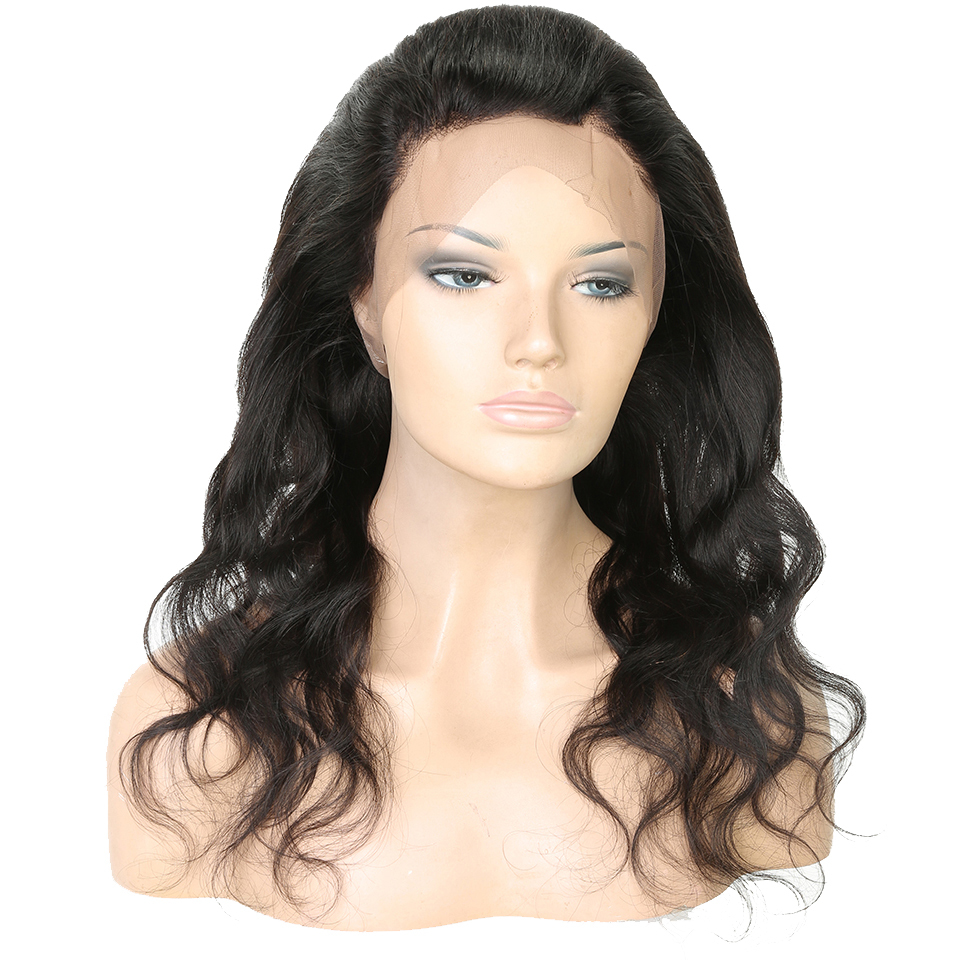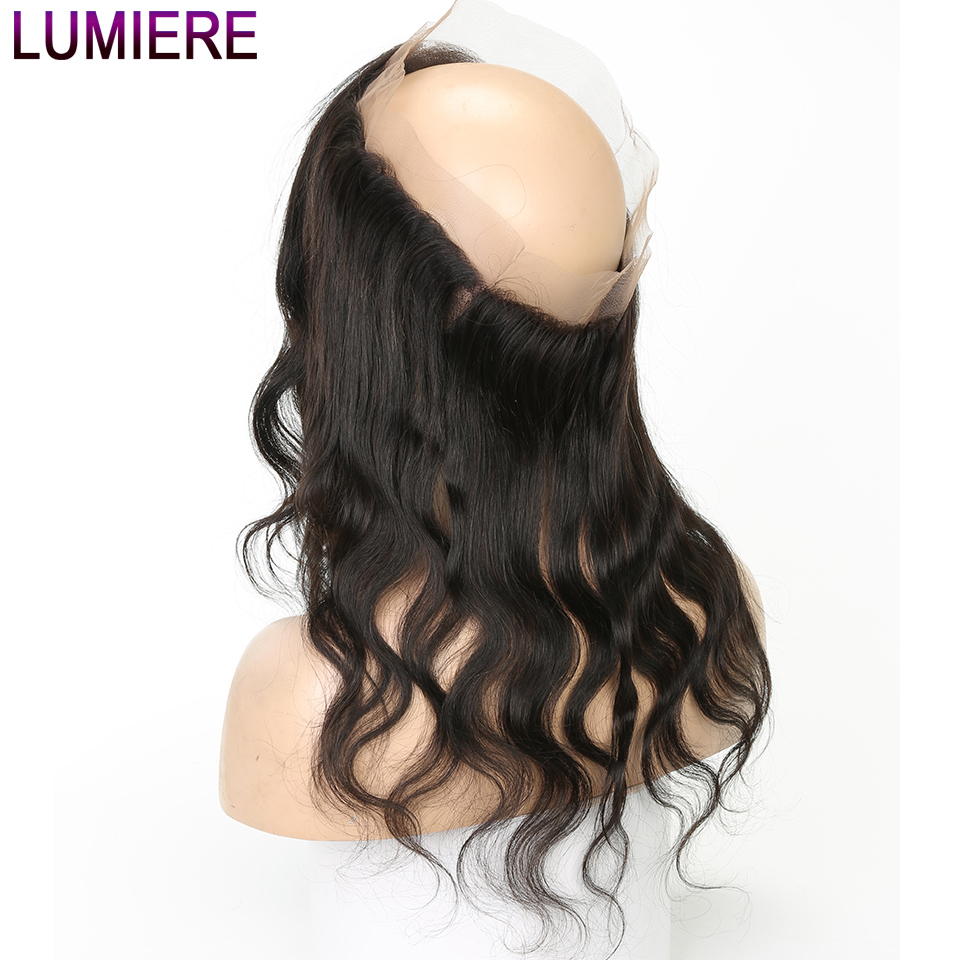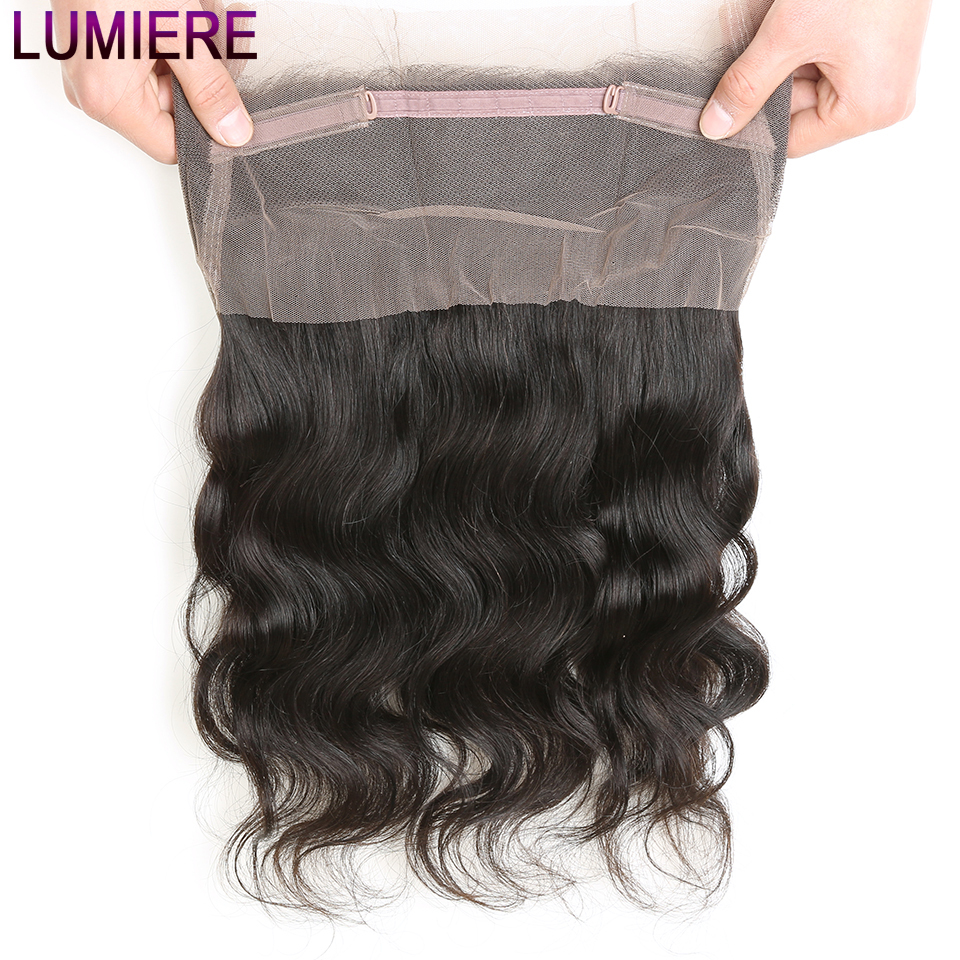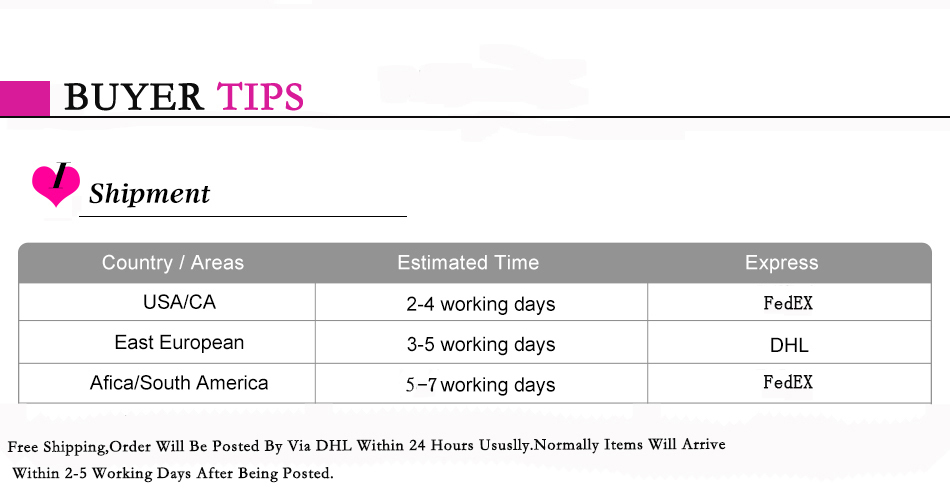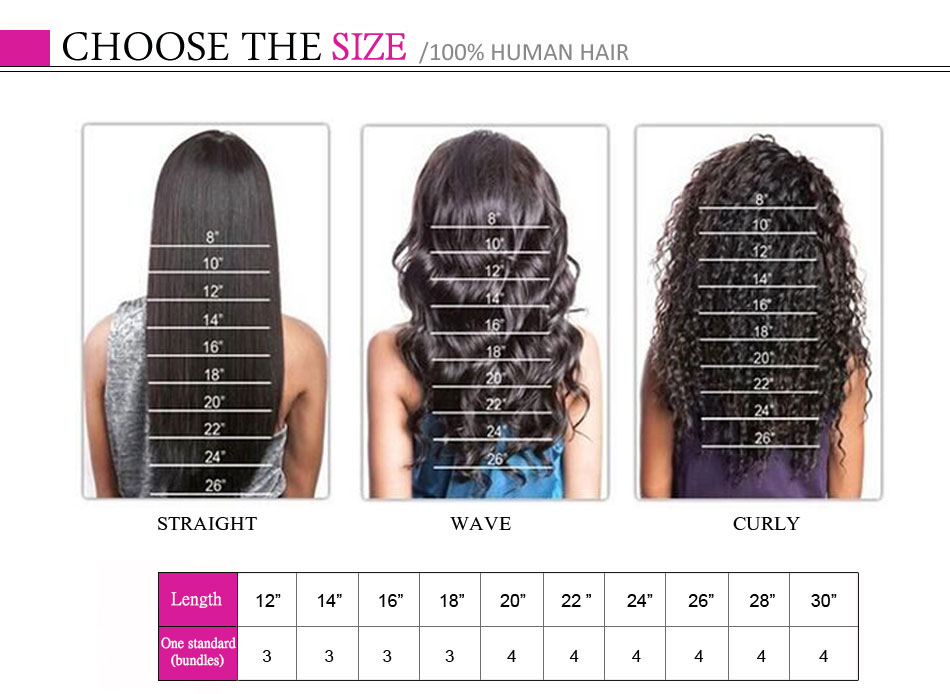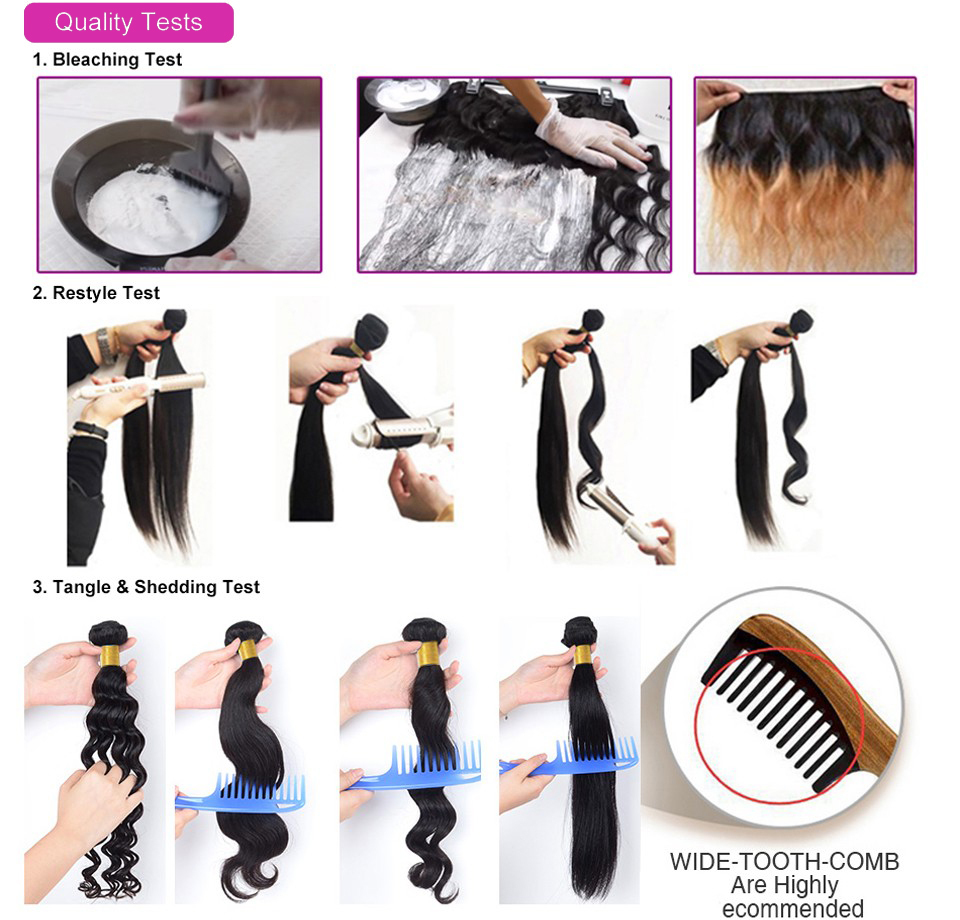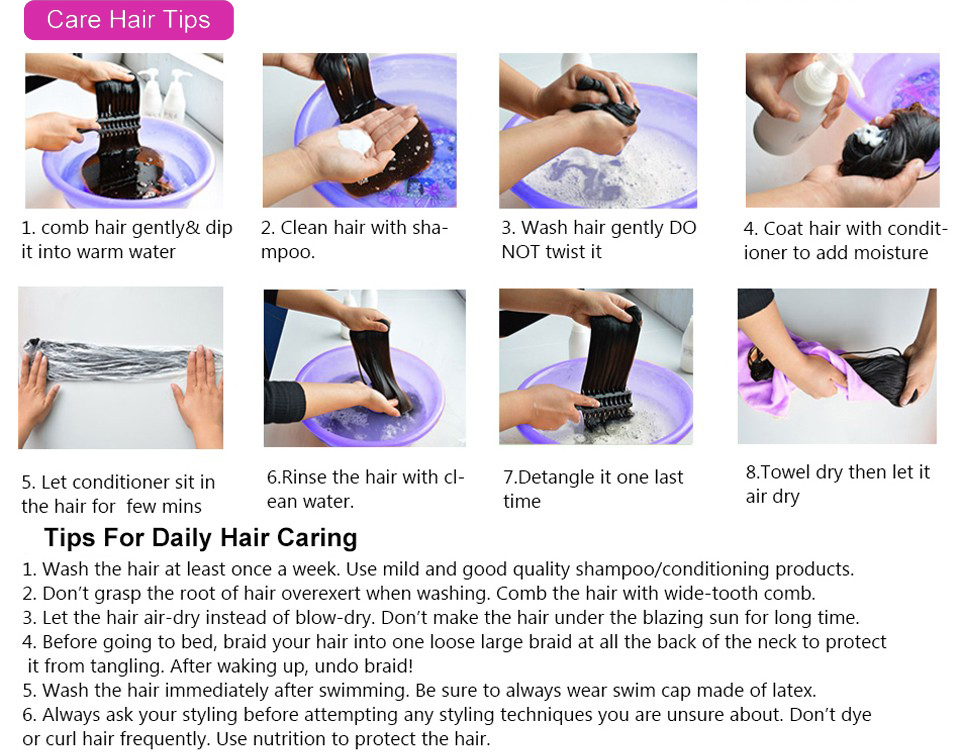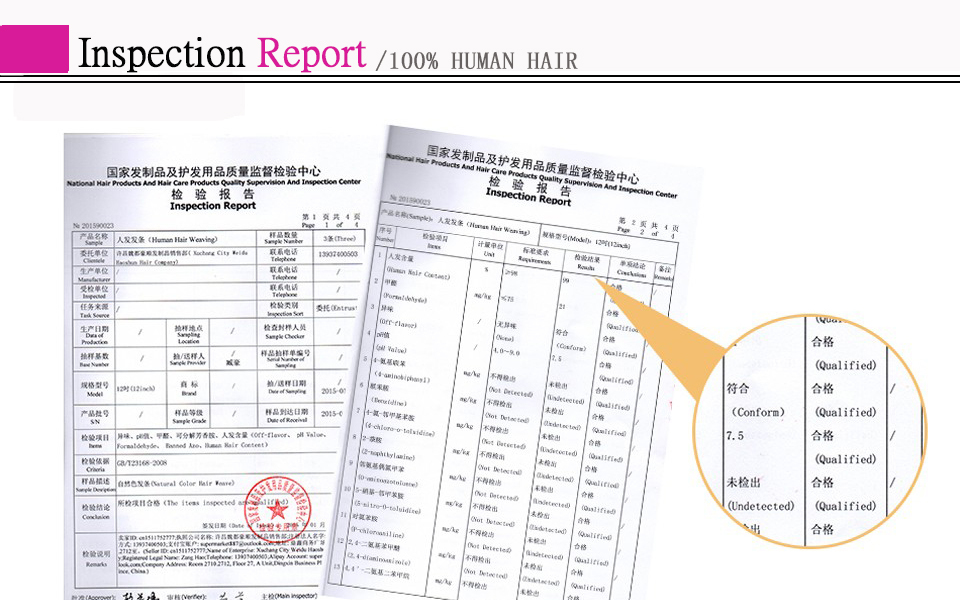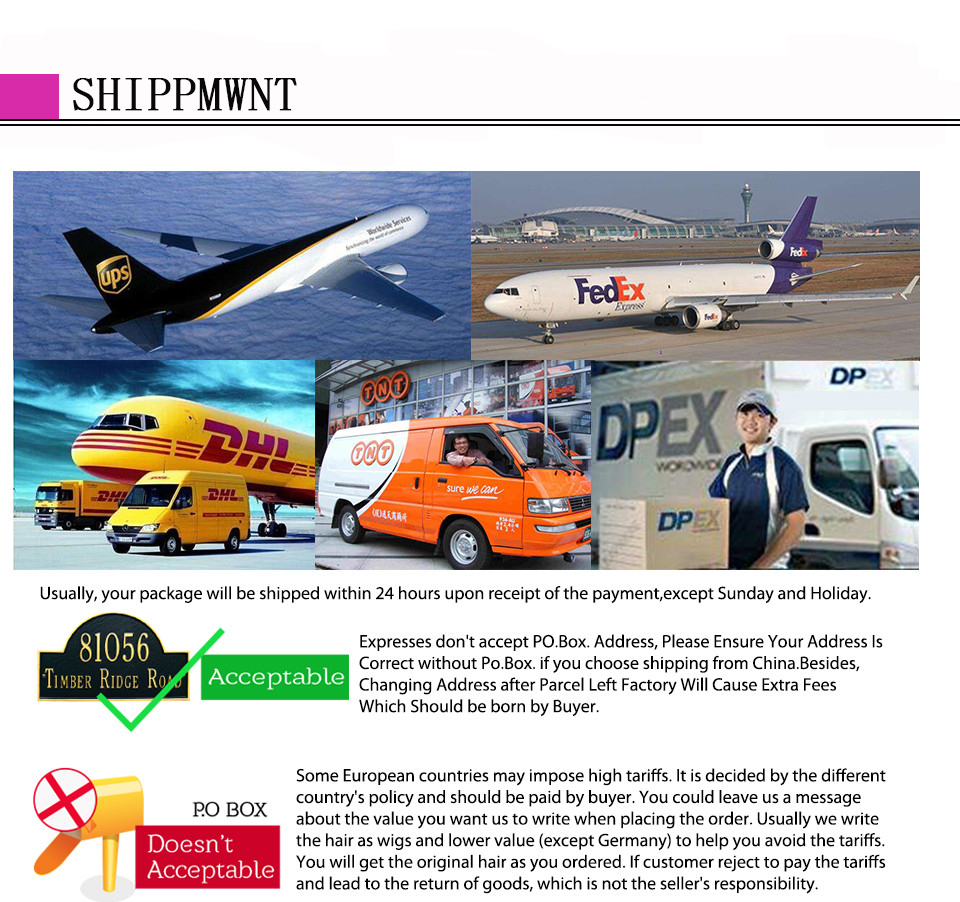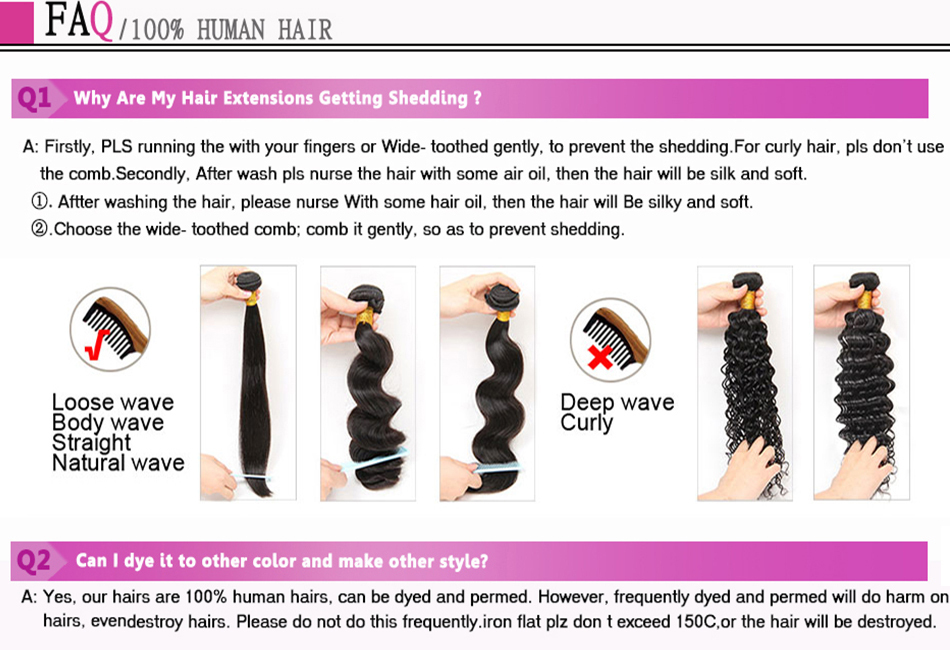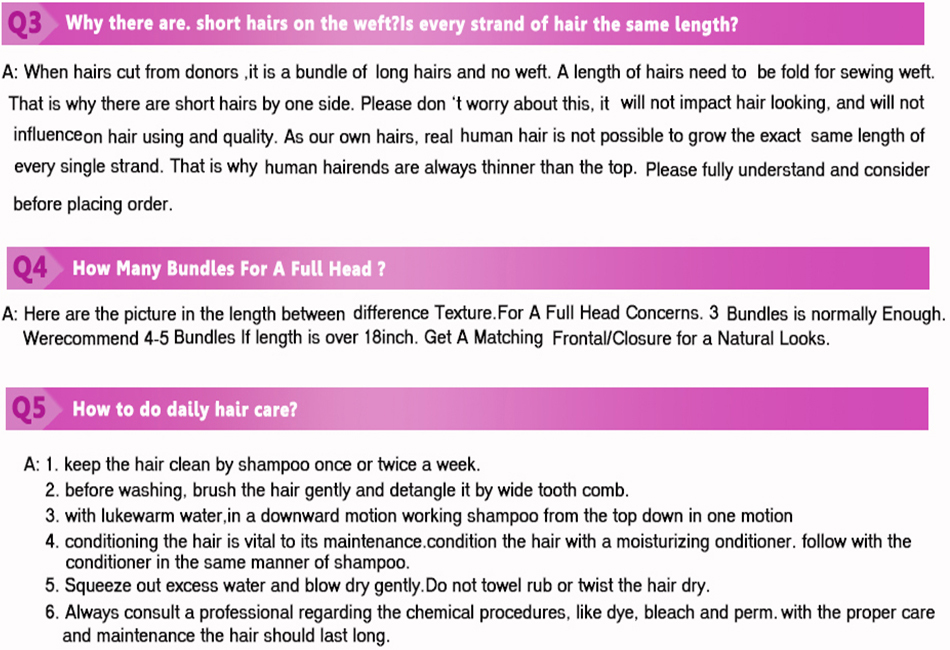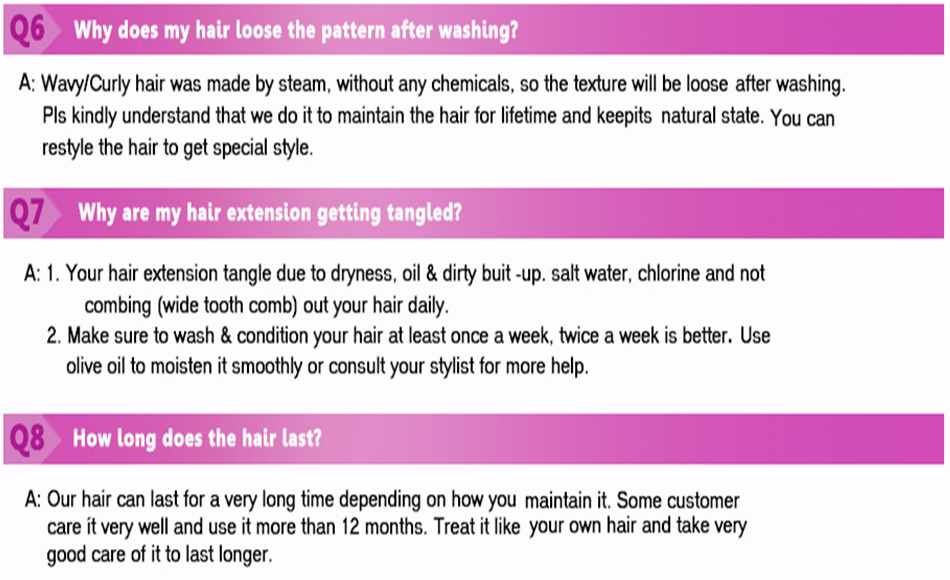 ByEdneshia HarperThursday, 10 May 2018
The bundles are so silky! And as with any closure handle with care be sure to seal your knots in the lace to avoid hair loss. Super happy with the purchase!
ByMelanie DawsonMonday, 30 April 2018
my daughter total love the hair a lot of people thought it was her natural hair. and the 360 frontal was the best.
ByFelecia BazieMonday, 23 April 2018
It seems really thin when you first get it, but after you wash it, it gets thicker. Hair is really silky and perfect for making wigs.
ByJatoria DopsonTuesday, 03 April 2018
Thank you so much, the hair is very soft and full. Good communication with the seller can't wait to install my hair
ByNyawa LunguSunday, 18 March 2018
love this hair. it's soft and curls great. asf shipped fast & vendor kept in contact. i allll order from here the time.
Bydenisha SmithThursday, 15 March 2018
ByKadene MatthewsMonday, 05 March 2018
I absolutely love this hairrr!! I had it for about almost 1 month now and I wanted to wait before writing a review. But the hair is soft, can also be dyed with no problem, min. Shedding also.
ByPhiladelphiaFriday, 02 March 2018

USD

Your cart is currently empty.